Even though they recently filed for divorce, Jon and Kate Gosselin showed a united front yesterday by celebrating the Fourth of July as a family.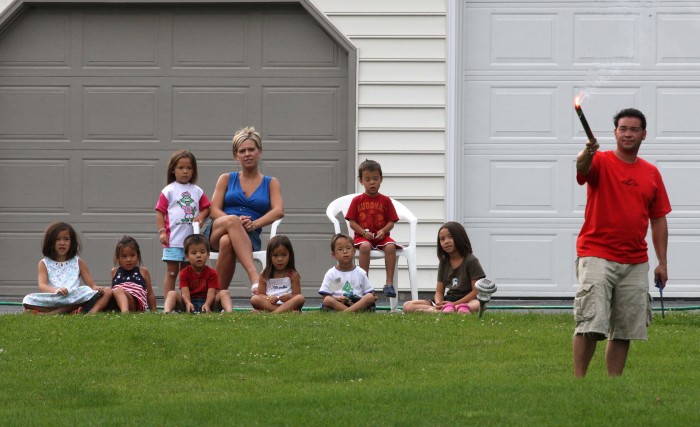 The Jon and Kate plus 8 stars spent the day picking berries, playing games and light firecrackers.
People reports the couple agreed weeks ago to set aside their differences for the holiday.
"Jon pointed to the July 4 holiday and said, 'What are we going to do about that?'" Kate told the mag in a recent cover story. "I absolutely cannot imagine not spending every single holiday with my kids. I don't care what it takes. I will be there."
---
{SPLASH & INFPHOTO.COM}
---
[ad]