Some may consider Jools Oliver's name choices "bloody awful," but as far as she's concerned, "whatever you call your baby is your decision."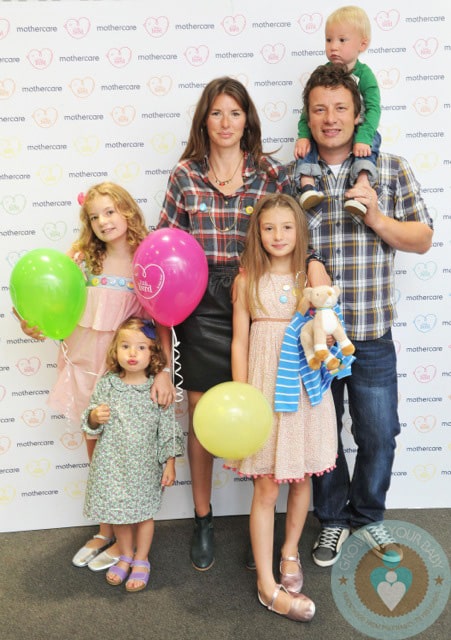 Mom to four children – Poppy Honey Rosie, ten; Daisy Boo Pamela, nine; Buddy Bear Maurice, two; and Petal Blossom Rainbow, four – Jools says that her husband, celebrity chef Jamie Oliver, had to tell her to "calm" down while choosing names for their children, especially when it came to Petal Blossom Rainbow's name.
"I'm not sure where Petal Rainbow came from – apparently it's a My Little Pony! I wanted to call her Rainbow, but Jaime told me to calm down," Jools said.
And it's probably a good thing she did. She's received quite a bit of criticism on her daughter's name, even after "calming it down" a bit.
A discussion thread on the Mumsnet forum received 140 comments on a discussion about her daughter's name. Comments ranged from "scraping the barrel for cute flower names," and "bloody awful."
It's a good thing she "hates people's opinions on names."
Yet despite her hatred towards the opinions of others when it comes to naming a baby, Jools says she couldn't really decide on just one name for her children.
"They all have more than one name because I couldn't decide," she admitted, adding, "With Buddy, it was quite fun choosing a boy's name, as I hadn't done it before."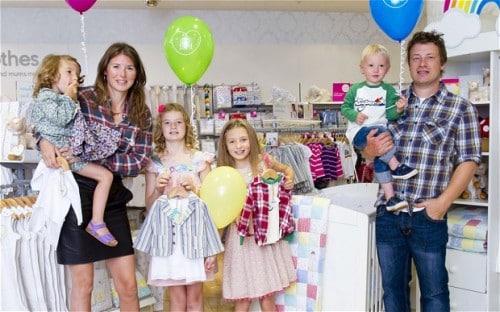 But don't let the names of her children fool you into thinking that the former model takes her role as a mother as anything less than serious. Not only does she feel "more comfortable" being a mom, she says she's known for quite some time that it was exactly what she wanted to do with her life.
"I knew I didn't want a career, but wanted to do what my mum did – bring up children," Jools said. "I modeled for a while, but it wasn't really me. I was never comfortable. I'm comfortable being a mom."
She's also pretty strict, as far as mothers go.
"Maybe I'm a bit strict and regimented," she admitted. ""But when you have four children, it's essential to have routines. I'd like to be a bit more relaxed – probably not as relaxed as Jamie, but maybe somewhere in the middle. That would be good. I'd like to think I could relax the routine and be a bit more hippie about it all, but I probably wouldn't be."
And she's definitely dedicated, and not just to her children, but also her recently released clothing line. Unfortunately, having such a full plate doesn't leave much time for vacations and adult quiet time.
"I don't have nights out too often, and I haven't had a lie-in for about ten years," Jools said. "Sometimes we sit there and say to each other, 'Do you remember when we used to sit and read the papers for an hour?'"
Yet despite her busy schedule, Jools says she'd like to have more children…but probably won't.
"I really would [like to], but I just don't know. I'm so busy with four," she said.
Related Articles: