Daddy Date!  Josh Duhamel was photographed out on Thursday grabbing some breakfast with his son Axl in Los Angeles.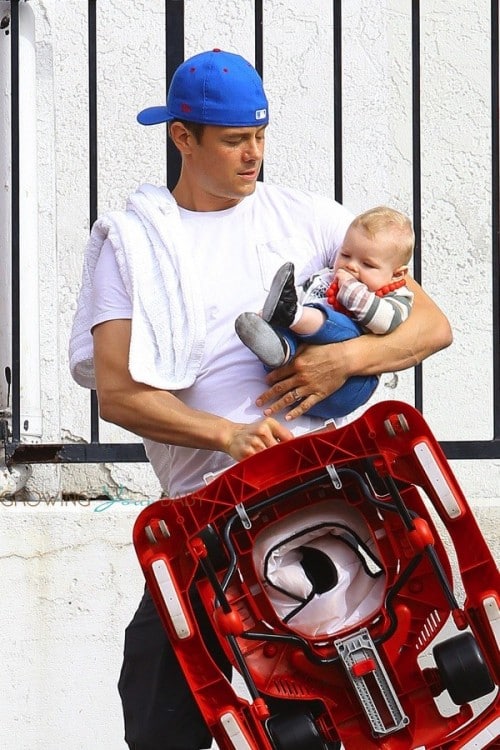 The multi-tasking papa carried his little man in one arm and his baby walker in the other.  Axl rested comfortably in the crease of his dad's arm while he munched on chew beads.  On his feet were a cute pair of soft soled shoes with his name embroidered on the toes.  His mom Fergie, frontwoman for the Black Eyed Peas recently told People.com Axl's outfits may be "all over the place," but she loves to oufit him in fabulous footwear.
"I love trying different sneakers on him. That's always fun.  I love anything costumed, anything with a theme. I love mixing up his fashion from Chrome Hearts to Dsquared."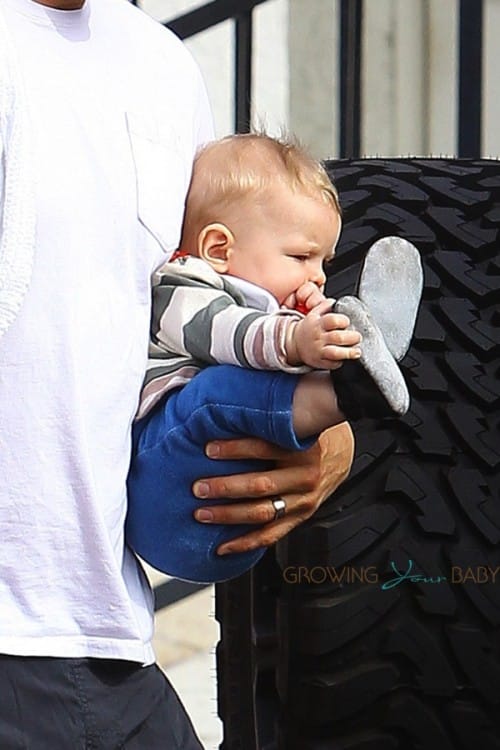 Josh snuck in some daddy time in between filming his new TV pilot, "Battle Creek", which will air on NBC this Fall.
Fergie is currently in Washington, DC working with Avon on their #AvonSpeakOut campaign, a global initiative to End Violence Against Women.
The busy couple have been doing the trade off lately to ensure that one is with their little man while the other works.
{FAME/FLYNET, AKMGSI}<HR>[ad]