Last week diaper bag and accessory company Ju-Ju-Be introduced their next generation of bags for the modern dad. The XY Collection features five stylish, yet practical and durable, diaper bags. Launching with the Hatch, Base, Clone, Vector, and Helix the line will be available to consumers on Tuesday, August 15th, 2017 at retailers nationwide and online at www.ju-ju-be.com. Prices range from $80.00-$160.00.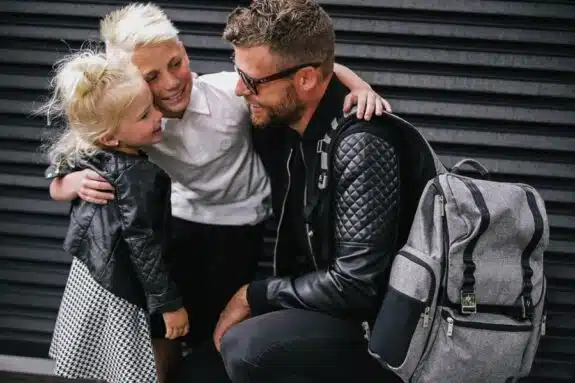 Ju-ju-be is famous for their perfectly organized bags. The new collection continues this while adding extra comfort, convenience and unisex fabrics.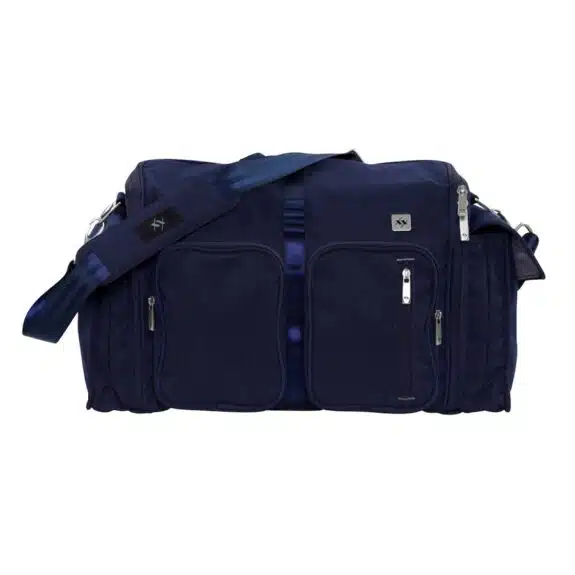 "For years, our growing and loyal Ju-Ju-Be customers have been asking for a bag specifically designed for the men in their lives – whether they are new dads or parents of active teenagers. The bags that make up the XY Collection are filled with features, yet deceptively simple in design. They are both rugged and finely tailored," said Joe Croft, Ju-Ju-Be's co-founder.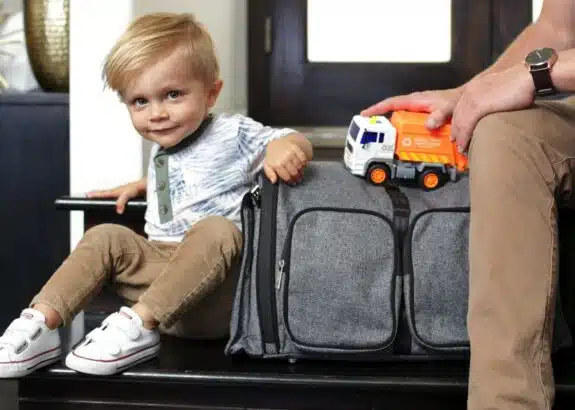 Adding, "The modern dad is knee deep in dirty diapers and often flying solo with the kids. Conventional bags don't meet the needs of hands-on super dads, and traditional diaper bags are often too feminine in design. XY bags can stand up to the riggers of parenthood, and look good enough for dad to take to work."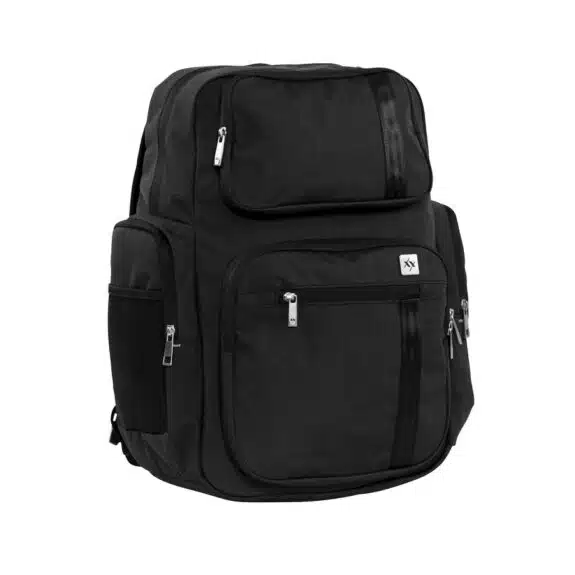 The Base($80) was designed with an internal insulated bottle pocket, an ultra light changing pad and a unique zipper opening that gives you quick access to everything you need for a quick change or a quick trip. To keep you comfortable during daytrips it also comes with ergonomic shoulder harness with premium padding.
The Clone($150) features an easy zipper opening and detailed interior like the BFF with gusseted external bottle pockets, a memory foam changing pad, and dual front pockets to create the perfect bag for a day at the park or all your camera gear after baby has grown!
The Hatch($160) comes with a unique top loader design while offering parents a top pocket that holds everything needed for a quick change. Urban or trail ready, the ergonomic shoulder harness delivers long haul comfort with premium padding and a sternum strap. Ultra organized inside and out, you'll find plenty of places to stash dad essentials. Zippered water bottle pockets and fast-closing magnetic latches are perfect for days when
The Vector($135) has ample pockets and easy access so you'll have every item at your disposal. An upgraded changing mat and extra tall bottle pockets give you the advantage during critical moments. Add a cooling back panel with wicking tricot fabric to minimize the back sweats during hot days!
We reviewed the Helix last year. I love it because it's a great size and unisex so perfect for both my husband and I to wear.
---