Justin Timberlake and Jessica Biel were spotted with their son Silas at the park for baseball practice on October 29, 2019.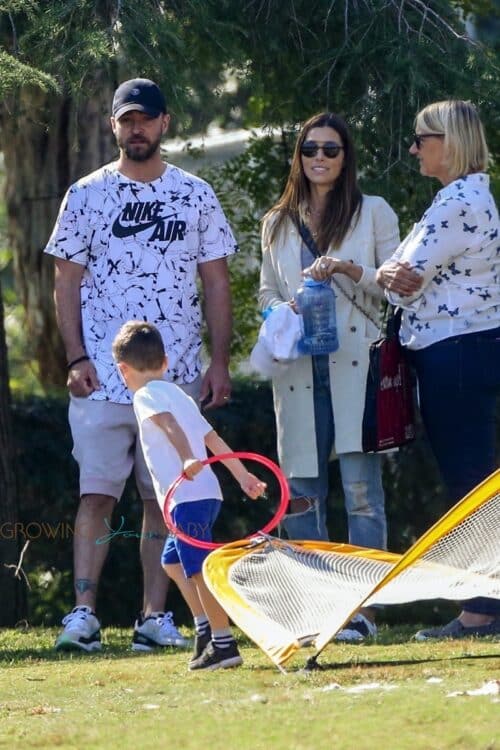 The couple stood on the sidelines with Jessica's mother Kimberly Biel, as they watched their son play with other kids during their practice in the park.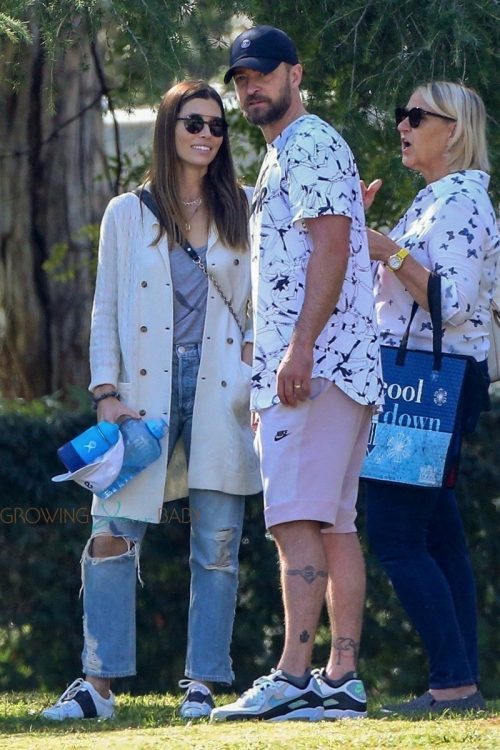 Afterward, Justin and Silas ran around the field playing.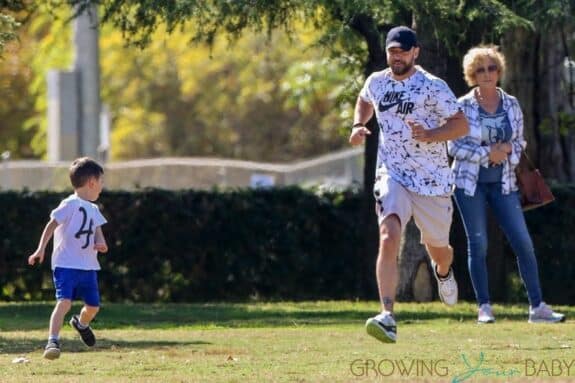 Over the weekend Justin shared a photo of the pair at a Halloween party with Jessica dressed as him in N*SYNC along with a note explaining their inspiration for the costume.
"This is what happens when your wife admits on TV that she doesn't know any NSYNC songs."