Here he is! Just 8 days after it was announced he had become a dad, Justin Timberlake showed off a photo of his little guy on Instagram along with the caption,
'The Timberlakes are ready!!! GO GRIZZ! #GritNGrind #Playoffs #BabyGrizzROAR'
While dressed in a Memphis Grizzlies onesie the baby appeared to be smiling as his mom Jessica Biel craddled him in her arms.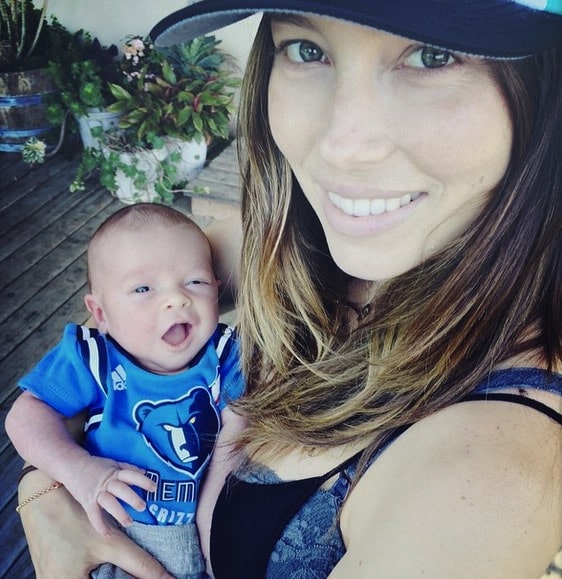 Last week it was revealed that Justin and Jessica were planning to raise their baby at their estate in the exclusive Yellowstone Club in Big Sky, Montana. "Their house is all set up for the baby," a source told US Magazine. "They want to raise him out of the spotlight."
A second source added that "Jessica is happiest when she's in the mountains."
In just a couple months Jessica will be opening a new restaurant, Au Fudge, so the baby will have to get used to the California sun as well!
---
[ad]