Kat Von D and husband Rafael Reyes were spotted out in Los Angeles grabbing dinner on Sunday, September 9, 2018.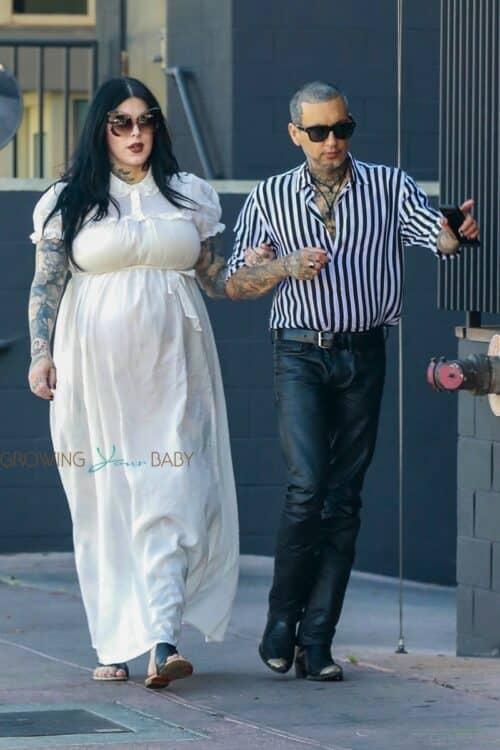 The tattoo artist was pretty in a white maxi dress that flowed over her growing belly.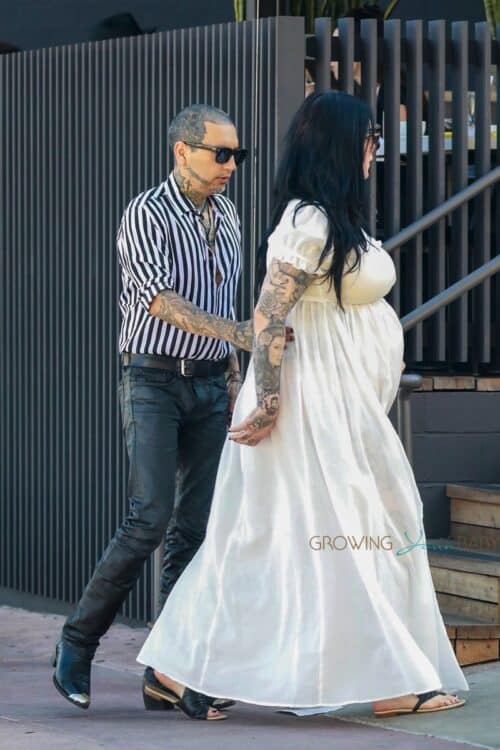 Throughout her pregnancy black has been a staple color for Kat so it was refreshing to see her in something different.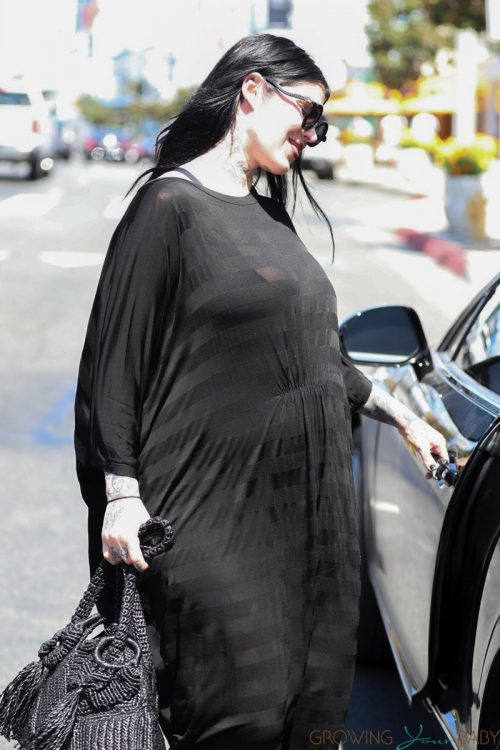 In May after 3 months of marriage, the couple revealed they would be having a boy.
In the past, Kat had insisted that she didn't want kids telling Dr. Drew Pinsky in 2012, "No children for me."
"The funny thing is that I've known since I was 7 years old that I was never going to have kids," she said. "I always imagined myself as this-worldly, traveling, gypsy lady."
"I love children, kids love me, but I think I'd make a really good buddy," she added. "I don't know if I'd be a bad mom, but it's not what I want. I don't want to put my body through it."
Could meeting Rafael have been a turning point for her? It appears so!
{BACKGRID}