Following in the footsteps of Diane Furstenburg and Stella McCartney, Kate and Jack Spade are set to debut a special collaboration with Gap Kids.  This marks Kate Spade New York and Jack Spade's first foray into children's wear as well as the first time the Kate Spade & Company brands have partnered together. Set to hit stores on October 30th for just 2 weeks, the collection includes fun, bold prints and cute sophisticated looks for little fashionistas!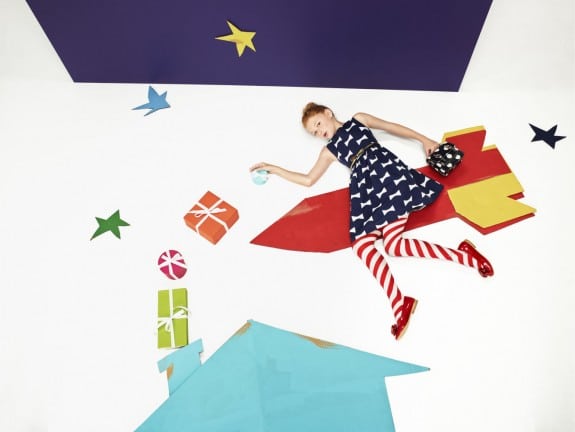 Based on the theme of 'a brother and sister imagining their way through a magical journey to grandmother's house during the holiday season', Kate and Jack each created looks that are perfect for kids of all ages.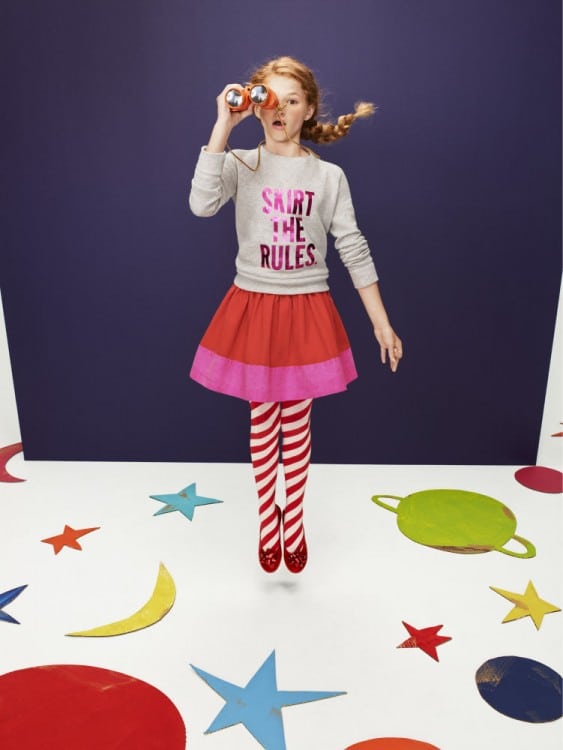 For girls there are striped tights, a collection of long sleeve shirt that say "Here Comes Trouble", "Skirt The Rules", "Pretty Sneaky", and "Are We There Yet?", and bow printed dresses, pants and tops. To complete the look Kate has also created sparkly flats, little satchels, mittens, hats and scarves.
Boys get gingham, camo and googly eyed button ups.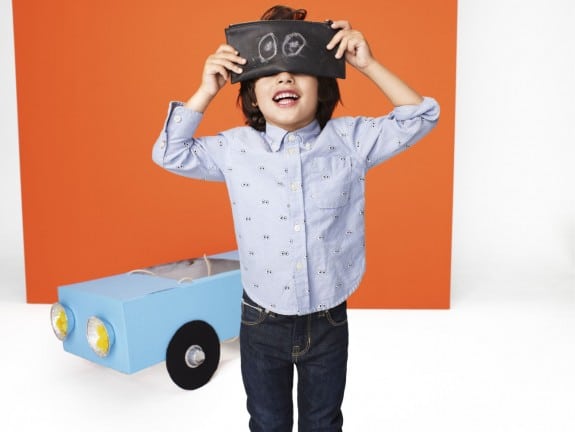 "Collaborating with iconic American brands such as kate spade new york and Jack Spade is a way of bringing style and optimism to the GapKids customer," said Rebekka Bay, Creative Director and EVP, Gap Global Design. "We really wanted to celebrate the best of all three brands, the casualness of GapKids, the playfulness and prettiness of kate spade new york and the quirkiness of Jack Spade."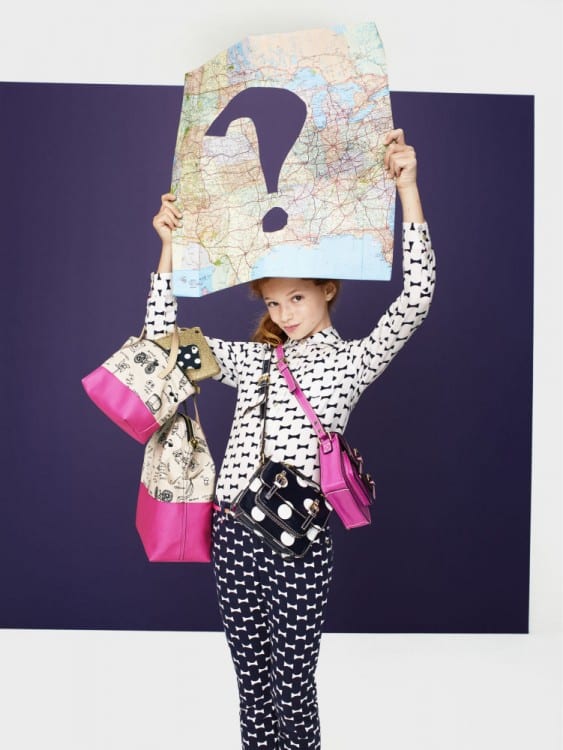 "I couldn't think of a better partner than Gap to collaborate with on a children's collection," said Deborah Lloyd, Chief Creative Officer, Kate Spade & Company. "Their colorful and playful spirit aligns perfectly with ours and they've helped us realize our vision of dressing little ones head to toe in kate spade new york and Jack Spade for their next big adventure."
In total the collection will include 78 pieces, priced from $19.95 to $130.
VIA EPR News
---
[ad]