Kate Hudson was spotted arriving at John F. Kennedy airport with her kids Ryder and Bing on Wednesday June 8, 2016.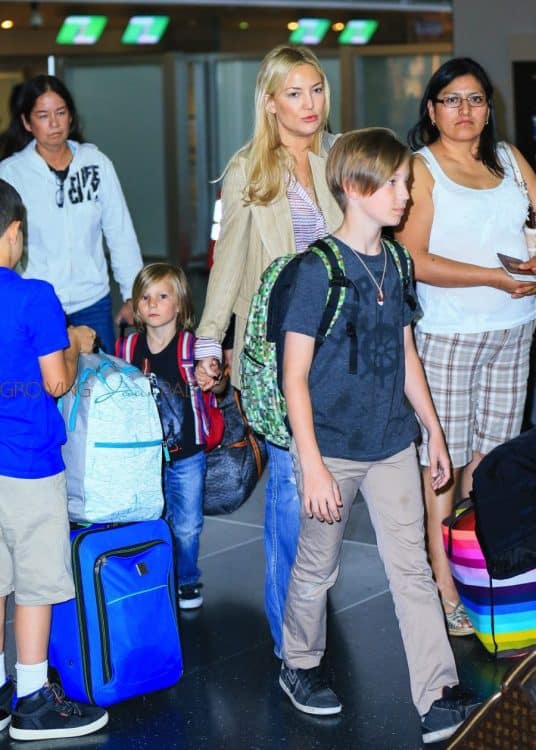 The actress strolled through the terminal holding her youngest son's hand, while chatting with Ryder. Both boys carried their own gear in backpacks as they made their way to an awaiting car.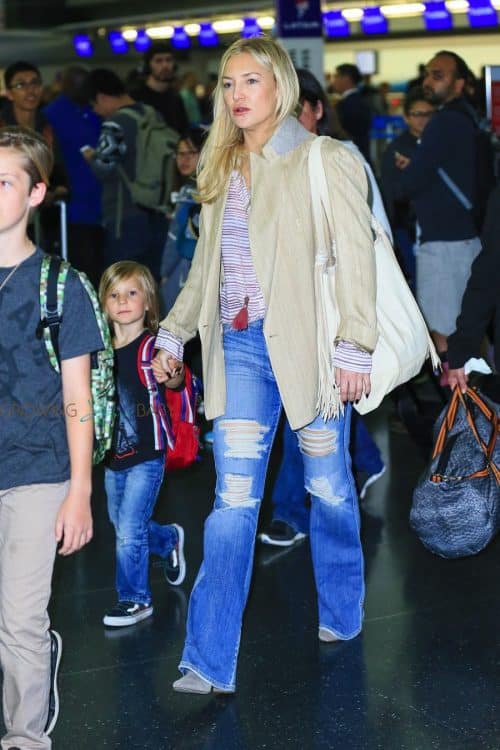 Kate has been busy doing press for her new movie Deepwater Horizon, which will hit theaters September 30.
The actress' boys often accompany her while she works on new projects or promotes her films.
Sometimes, she says, she has to parent remotely and it can definitely be a challenge.
'Let's start with the fact that I, literally five seconds ago, was on FaceTime with [Ryder's] teacher, going like, "He did what? He did?," Kate recently revealed while on The Late Show with Stephen Colbert.
Adding,
'He's a great kid, I love him so much. They're your kids and you love them and then you can't stand them sometimes – it's just the truth.'
{FAME/FLYNET}
---
[ad]