Kate Hudson was dressed for comfort as she made her way through Los Angeles Airport on Saturday with her boys Ryder Robinson and Bingham Bellamy.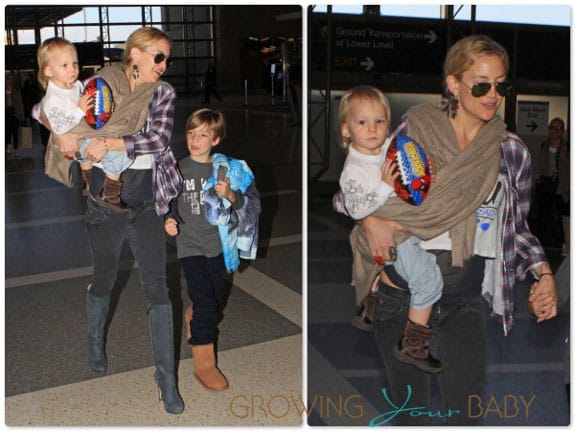 Headed for London, where she and partner Matt Bellamy have a home, Kate was in good spirits as she carried Bingham and held Ryder's hand.
On Monday night the actress dazzled at the Elle Style awards in a gorgeous red Stella McCartney strapless gown.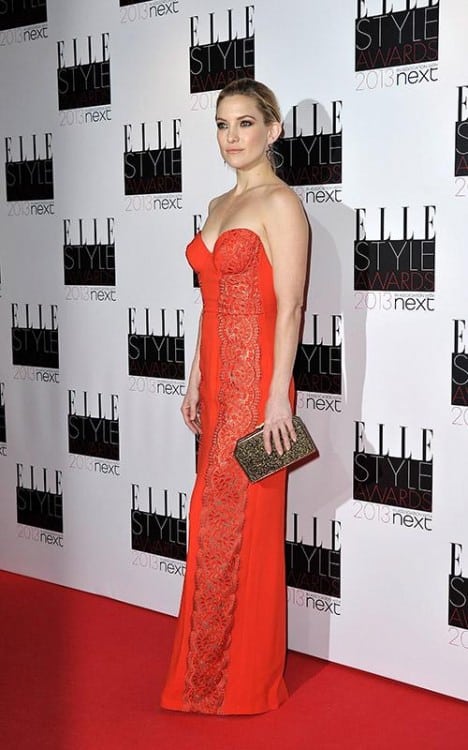 While looking at her thin frame its hard to believe that she shed 70 pounds after giving birth to Bingham in July 2011.
"I devoted six hours a day to a vigorous workout regime," Kate told Star. "I would do 45 or 55 minutes of cardio, then an hour of Pilates or yoga, three times a day."
She refused, however, to starve herself to drop the weight,
"I'm not a dieter. I'm in the wrong family to be a dieter. My mom is always making chicken and dumplings. And I love scones, with clotted cream and jam. I can't not eat them!"
Whatever she is doing it definitely works for her!
---
{PACIFIC COAST NEWS}
---
[ad]