Actress Kate Hudson was all smiles this afternoon while she posed for photos outside of the David Letterman Show.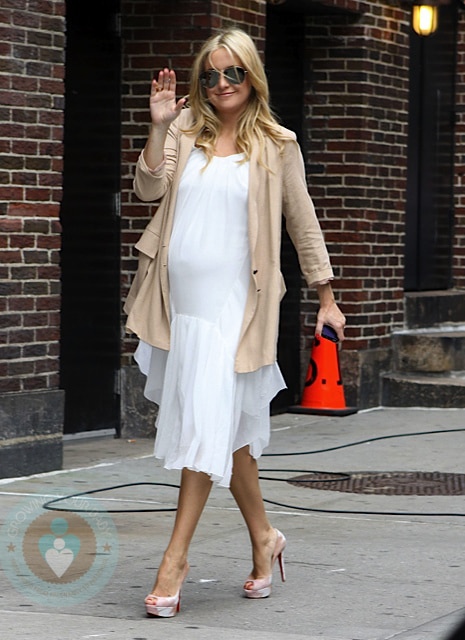 During an appearance on the Today Show this morning the mom-to-be revealed that she is newly engaged after Matt Lauer questioned her on the rock she was sporting saying,
"I haven't really announced it, I was waiting for someone to notice."
And despite the fact that the couple's first baby is well on the way, Kate and Matt are in no hurry to tie the knot,
"No, no, not that I know of! I don't like putting that sort of pressure on it and I don't feel it necessary to get married," she has said. "I already have one child and have had one divorce so it is not necessarily the golden ticket. I just want to be happy."
Kate was previously married to Black Crowes frontman Chris Robinson in 2000 and they have seven-year-old son Ryder together. Matt has not been married before.
---
Related Articles:
{PACIFIC COAST NEWS & FAME}
SOURCE

---