Pregnant Kate Mara and Jamie Bell were seen leaving the 27th Annual Elton John AIDS Foundation Academy Awards Viewing Party in West Hollywood on Sunday Fabruary 24, 2019.
Kate's growing belly could be seen under her white above the knee sequin white and silver Giambattista Valli dress.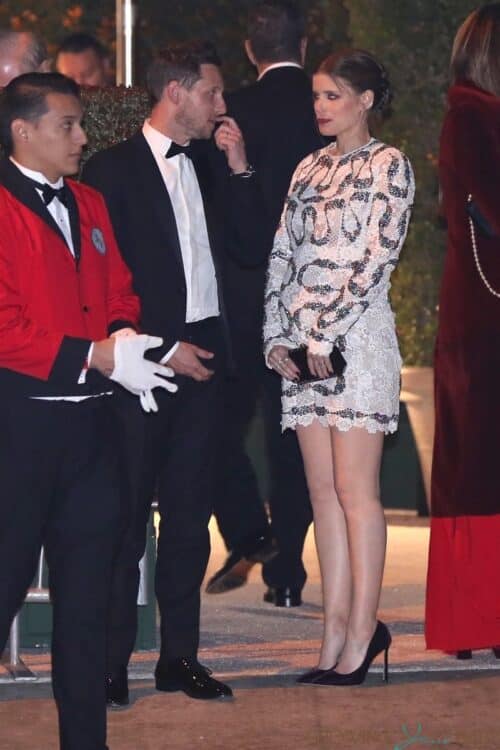 Kate announced that she was expecting on Instagram on Sunday saying, "Went on a date with our bun in the oven."
Earlier in the day Kate and Jamie were spotted at the market with Jamie's son Jack.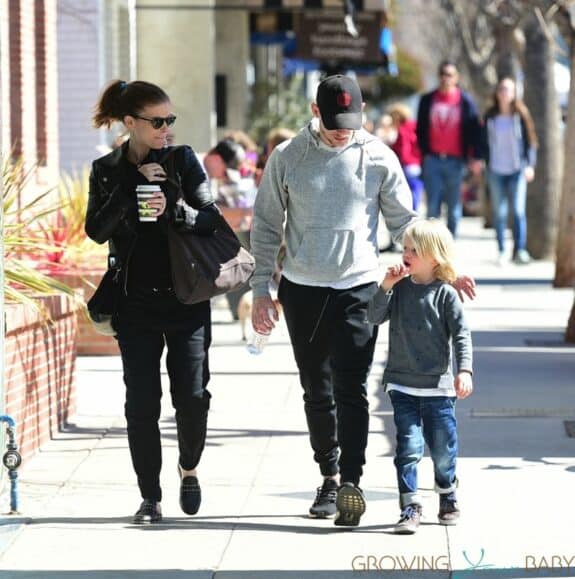 Kate held Jack's shoes while he went down the inflated slide.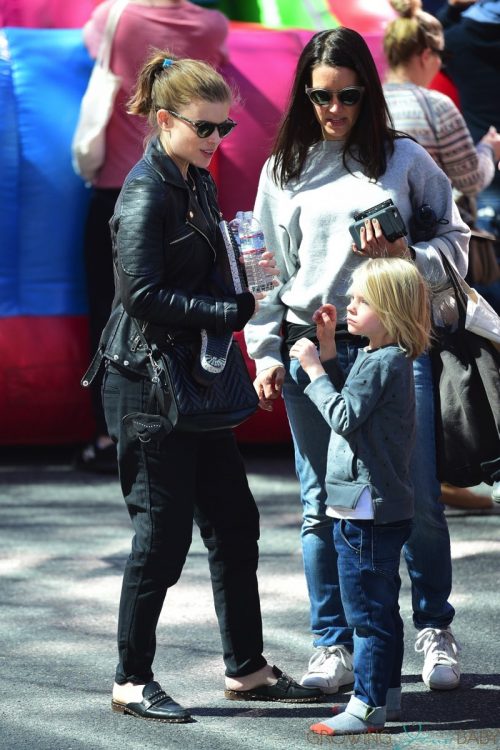 The couple, who started dating in 2015 after filming Fantastic Four, tied the knot in a surprise ceremony in July 2017. Jamie shared details of the day with James Corden in 2018 saying,
"We actually got married right across the street from our house. I literally woke up in my own bed and walked across the street, and we had our ceremony."
"When we couldn't find anything we just asked the woman who owns the house across the street, 'Do you mind if we do it there?'" he added. "And she was like, 'Yes, that's amazing.' So we walked across the street and then when it was done, we spent the night on that property and we crossed the street and came home."