Katharine McPhee and David Foster were photographed enjoying a fun family lunch outing with their baby Rennie at a hotel in Montecito, California on Thursday, August 5th, 2021.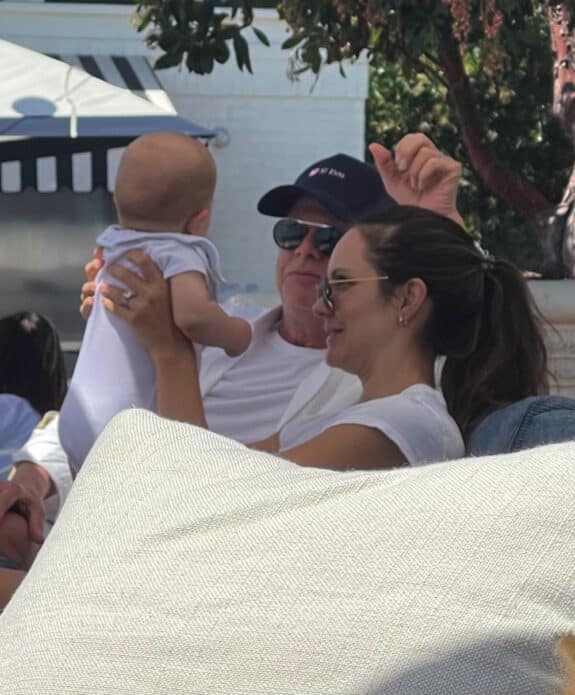 The couple sat on a couch in the shade while Rennie played with David's hat.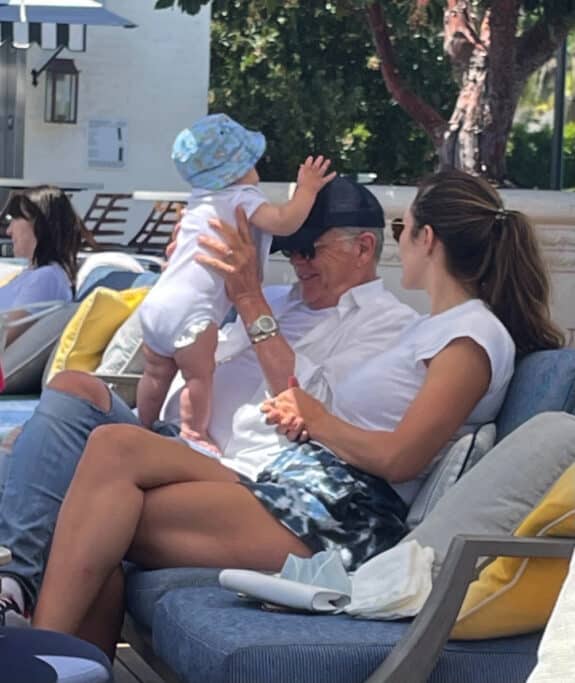 The couple, who married in 2019, welcomed Rennie in February.
The baby boy is Katharine's first child, and the 6th for David who is dad to Jordan, 34, Erin, 38, and Sara, 40, Allison, 51, and Amy, 48.
Katharine has shared a few photos of Rennie on Instagram including one of her nursing him while shopping at Dolce & Gabbana.