Kaltherine Heigl was photographed yesterday dressed up in a witch costume as she and her husband Josh Kelley headed out with their adorable daughter Naleigh to a Halloween party.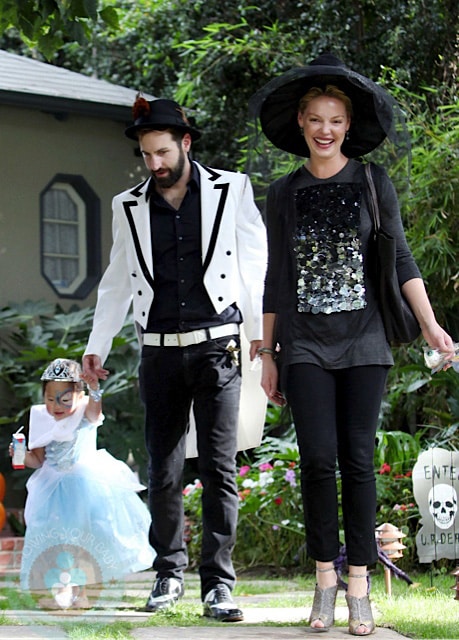 The former "Grey's Anatomy" star was joined by her mother as they left their decorated home to enjoy some  Halloween festivities.
Naleigh was adorable in a princess dress, glass slippers, a while stole and a tiara.   Not fazed by the photogs, she posed on the front lawn while drinking her juice box.
Katherine recently told USMagazine that the tot loves to dress up.
'Naleigh loves clothes. She's a total girly girl, and she put on these crazy stiletto shoes and could walk in them.

'She's three years old and her foot is this big, but she could like walk around in these stilettos that I think are impossible to walk in,' she added.
---
Related Articles:
{PACIFIC COAST NEWS}