Most new parents will confess that they want their baby to be close in the middle of the night. In fact, many newborns don't sleep in their cribs until they are a few months old because they often bunk in the same room with mom and dad.
Because your child should have their own bed, SnuzPod's 3 in 1 Bedside Crib is a convenient new option for parents who want to ensure their baby is safe – but close.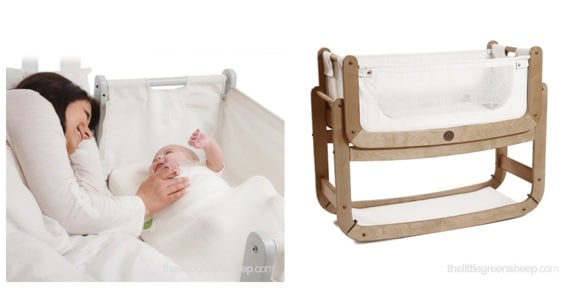 This bedside crib allows you to easily comfort, settle and feed your baby without having to leave your bed, helping build a close bond and ensuring both you and your baby have the very best night's sleep.
The SnuzPod™ has a unique 3 in 1 design; a bedside crib for a safe and easy night's sleep; a stand-alone crib for the nursery; and a removable rocking bassinet that can be used around the home.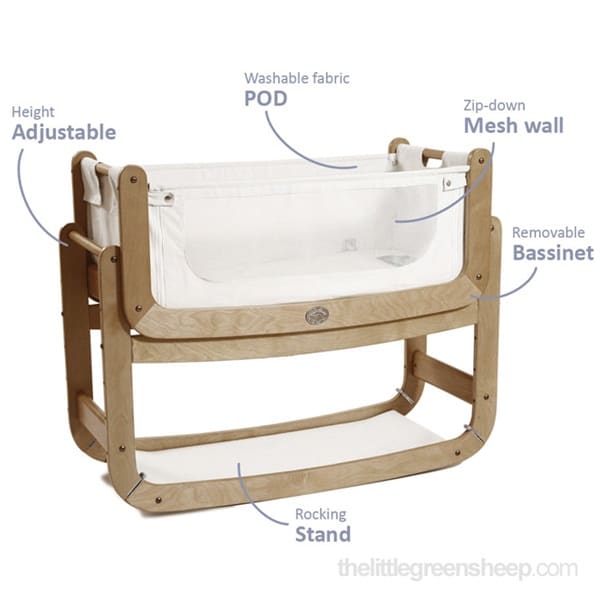 Moms who are breastfeeding will like that the breathable, zip-down mesh wall provides open access to your baby without having to get out of bed; making breastfeeding more convenient and easy.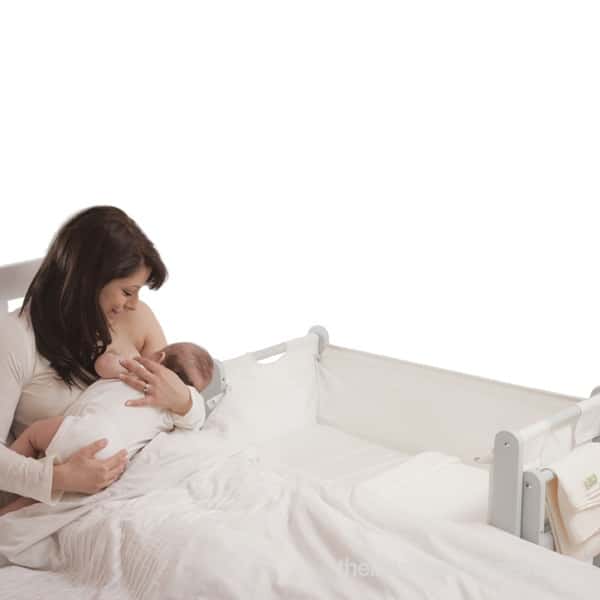 Made from FSC Birch Ply, uncoated acrylic canvas with a low VOC finish, this crib is perfect for those who are concerned with chemical exposure. In addition, the mattress is composed for natural coir, fleece wool, organically grown cotton and natural latex.
The SnuzPod 3 in 1 Bedside Crib comes in 4 finishes; eco-white, natural, espresso and grey.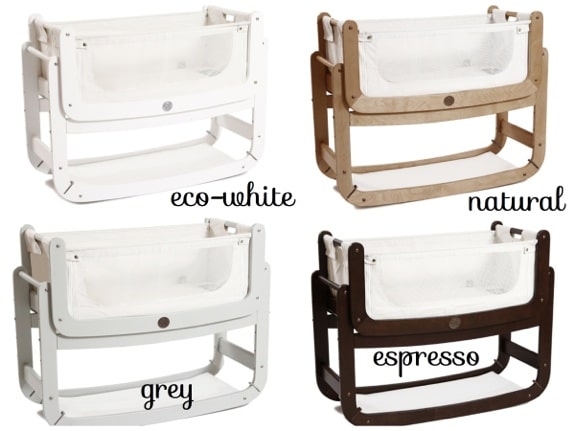 The SnuzPod Bedside Crib will retail for £169 when it is available in October.
---