Nicole Kidman and Keith Urban were photographed on Sunday(February 6)  taking their girls Sunday Rose and Faith to a birthday party at the popular LA play space ROMP.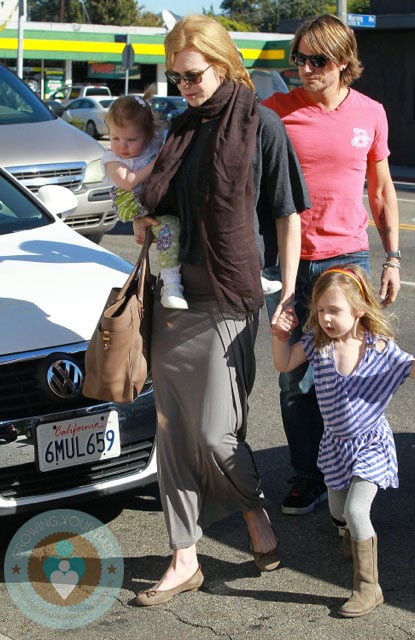 The girls were cute in comfy clothes and looked ready to play at the indoor/outdoor gym.
Fresh home from a quick trip to Nashville where he played at the Grand Ole Opry, Keith video taped the photogs as the family made their way into the building.
Later Keith and Nicole appeared each carrying a child and gift bags.
What a great way to spend a Sunday afternoon!
Related Articles:
{FAME/FLYNET}
---