She's starting to show! Kelly Preston debuted her baby bump this morning when she landed in South Africa.
Arriving on an airplane piloted by her husband John Travolta, the mom-to-be looked relaxed and happy while posing for a photo with her family.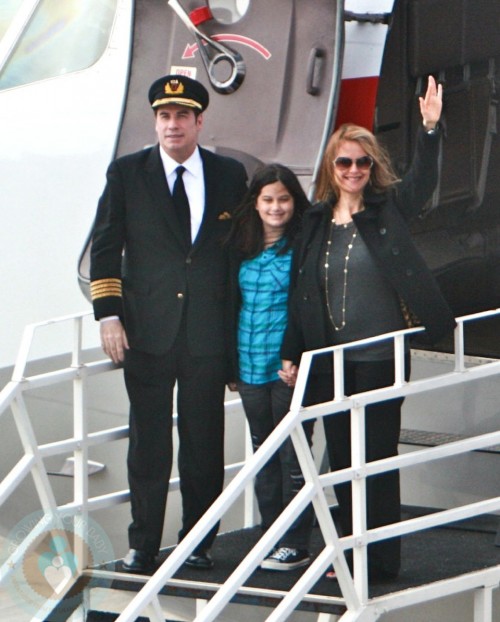 John is a goodwill ambassador for Qantas Airlines, which sponsors the Australian Socceroos team.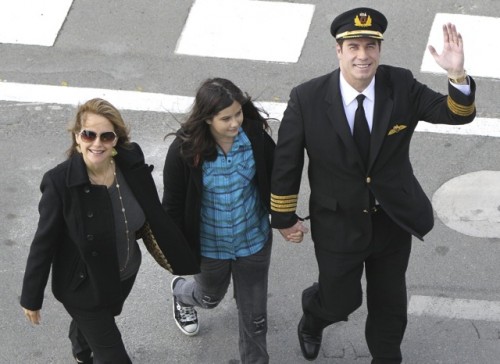 He is scheduled to give a pep talk to the team before they play a Sunday match. The Travoltas will spend five days in the African nation watching the World Cup.
Related Articles:
{SPLASH}