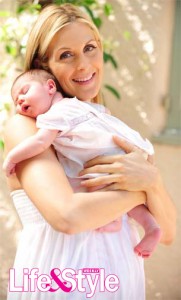 Gossip Girl star Kelly Rutherford introduces her new bundle of joy Helena to us in this week's issue of Life and Style Magazine.
Already the mother of adorable 2-year-old son Hermés, Kelly was overjoyed at the idea of having another baby. But her volatile three-year marriage to the children's father was already at the breaking point.
So when she was three months pregnant, Kelly, 40, made the difficult decision to leave her husband, Daniel Giersch, and have the baby on her own. Their daughter, Helena Grace, was born on June 8 in LA. Now, for the first time since the controversial split, Kelly is speaking out.
"When you're in labor, you don't want the man you're divorcing in there, especially someone who's said cruel things about you," she explains.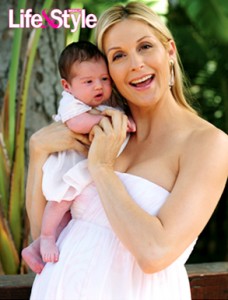 The couple is still locked up the L.A. courts, as Daniel tries to prevent Kelly from taking Hermes back to New York while she works on Gossip Girl.
"I'm not moving without my kid," she insists. "I'm not doing anything without my son."

What's more, Kelly believes having dad out of the picture altogether wouldn't be so bad.

"The most important thing is that children have love and stability in their lives, whether that comes from a mother or a father. [Alone], I can raise them to be much more peaceful."
Photo Credit: Albert Ferreira