For the past 3 years Kelly Rutherford's children Hermes and Helena have lived in Monaco with their father, forcing the actress to travel thousands of miles to visit them each month.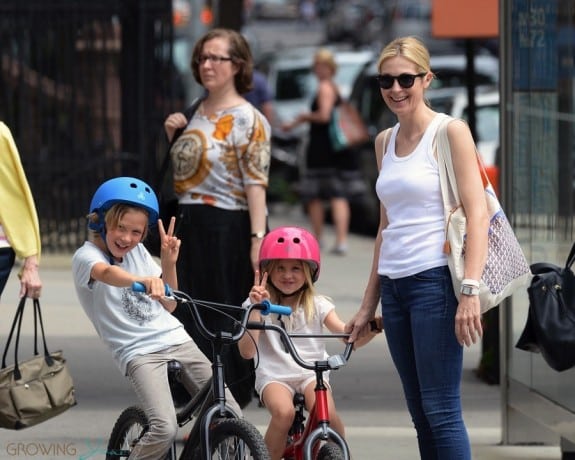 During that time the actress has been fighting in California court to have her child brought home so that they could be with her.
In May it looked like she was going to catch a break when a California judge ruled that the kids could spend the Summer in the United States, while the custody case moved forward.
The kids arrived in July, and they were scheduled to return to Monaco on August 6th.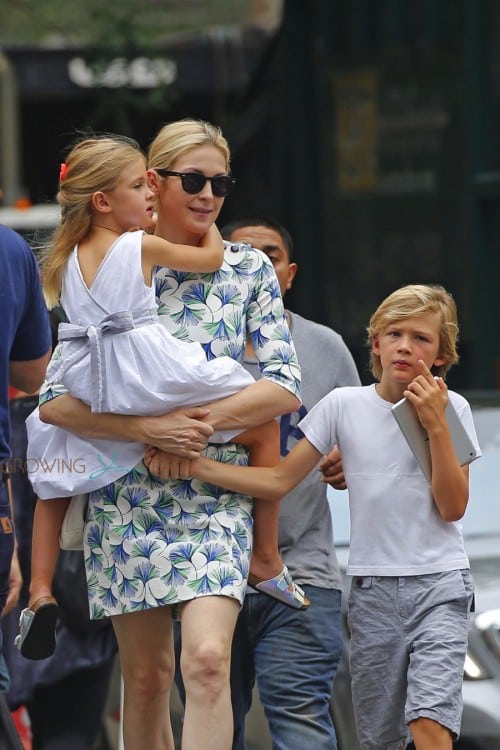 Taking the law into her own hands, the actress made the bold choice to not fly them home after both California and New York judges ruled that they didn't have any jurisdiction over the case.
Frustrated that neither state would preside over the case, Kelly believed it meant "no state in this country is currently protecting my children. It also means that no state in this country currently requires me to send the children away. Hence, I have decided that I cannot lawfully send my children away from the United States to live in a foreign country."
She was wrong and her ex-husband immediately filed papers to have the children returned home.
On Monday a NYC judge ordered the actress to appear in court on Tuesday with Hermes and Helena for a hearing.
When she arrived without them on Tuesday morning the infuriated judge demanded that they appear immediately.
When the kids arrived, their grandmother, Daniel Giesch's mother, was there to sit with them.  She also escorted them back to Monaco after the judge ruled they must be returned to their father.
Heartbroken about the events, Kelly slammed the judge's decision today in a statement to People.com,
"What the judge did yesterday was shocking, illegal and abusive to my children.  Without any legal authority, a judge from the lowest ranking court in the state court system violated the highest ranking deferral constitutional rights of my American citizen children."
"Knowing she had no authority, Judge Gesmer seized my children and their U.S. passports, and forced them to leave the United States and reside in Monaco, a country where neither they nor I, nor even their father, has citizenship," the actress continued. "The children's father didn't care enough about the children to be here himself. Contrary to his many false claims, he, like all German citizens, can come to this country anytime on his German passport. But he didn't bother."
Kelly also claimed that Daniel lied in his court papers when he told Judge Gesmer there was an emergency and that he did not know the whereabouts of the children, or whether they were safe.
"I told him in writing repeatedly that the children were in New York, safe with me. He Skyped with the children and talked to them many times during the periods when he claimed he did not know their whereabouts, or whether they were safe. It was all lies to persuade the court to issue an emergency order."
Now Kelly is due in court on September 3rd in Monaco, who is asserting jurisdiction over the case, to determine if there will be fallout from the situation.   Though Daniel's lawyers say he is not "looking to punish" his ex-wife for trying to keep the kids with her, she could face restricted access to them moving forward.
"After this episode, we will be speaking with our client and his attorney in Monaco and maybe considering taking different measures about future visits to the United States, how the passports are held or whether the visits need to be supervised, because we don't want a reoccurrence of this a year from now," Giersch's lawyer Ira Garr said Tuesday.
---
[ad]