Just two days after her kids, Hermes and Helena were returned back to the United States, Kelly Rutherford was photographed teaching her daughter how to ride her bike in Central Park.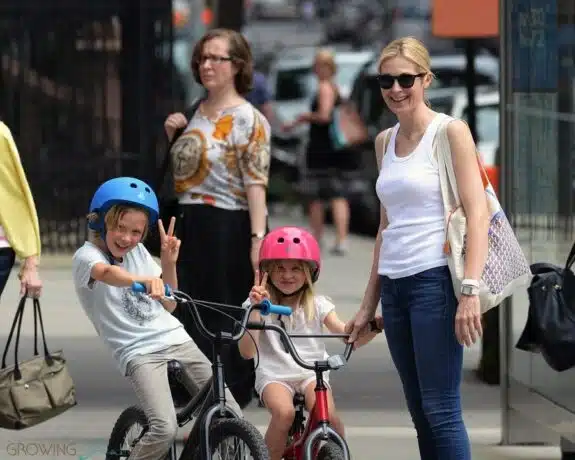 While on The View on Monday Kelly gushed about the exciting day telling the co-hosts,
'Helena learned to ride her bike in the park yesterday, so it was really exciting, It's incredible, it's emotional. We're all a little jet-lagged – but happy.'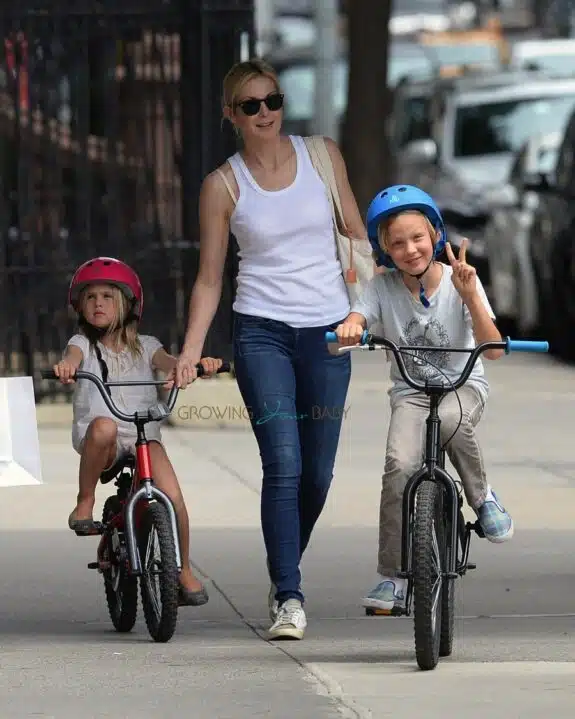 The actress has been fighting for the last 3 years to bring her children home from France where they currently live with their father.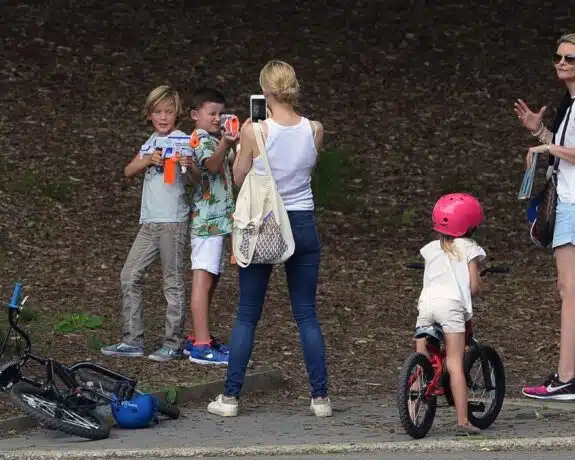 In 2012 a U.S. judge ordered the couple equal 50/50 shared custody time with their children. Because Daniel, Kelly's ex-husband's U.S. VISA was revoked for allegedly selling illegal arms in South Africa, he currently lives in Monaco – which is where the kids would live – forcing Kelly to travel 6,000 miles every time it was her time to have them.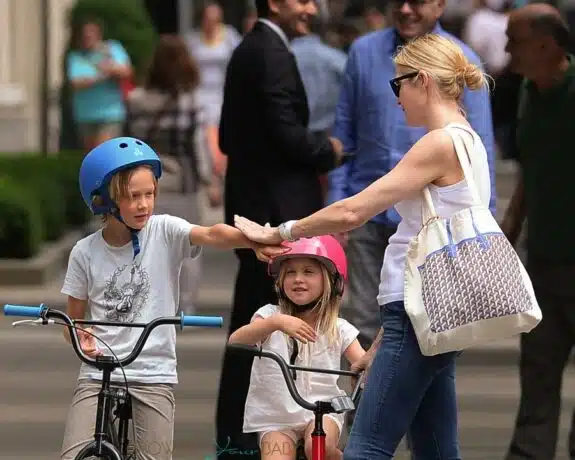 In May a California court overturned a previous ruling allowing Kelly's children to return home while the custody battle continues. A short time later, lawyers for both sides fought to determine which court was able to preside over the case; California where Kelly originally filed for custody or Monaco where the children live.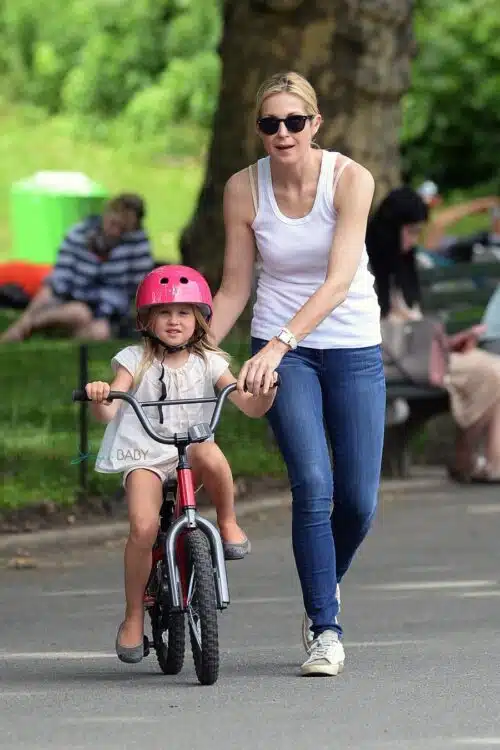 After much back and forth, Kelly attended a court hearing in Monaco last month where a judge ruled her children could to spend the summer with her.
'I think what people don't understand is that this is a victory for me. Previously their father only let me see them 11 days this year in Europe,' she continued.
'The last time I was there, the kids were expecting to see me, and [Giersch] said unless you hand over the U.S. passports you can't see them. They were sent here temporarily to give him time to work on his visa,' she explained regarding how she got temporary custody of the children.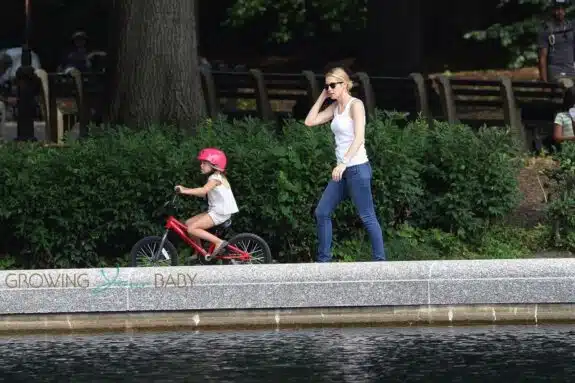 For now Hermes and Helena will stay in the United States for the Summer, but must return to Monaco to continue living with their dad once school starts again.
{INFPHOTO.COM}