After years of failed attempts and miscarriages, Amy and Chad Kempel have welcomed 5 healthy babies at a hospital in California.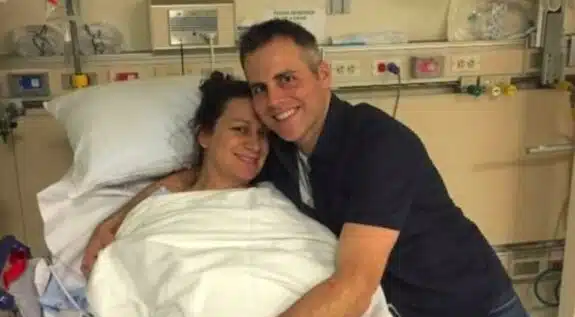 Delivered by C-section after a little more than 27 weeks of pregnancy, the couple's three baby boys and two baby girls weighted about 2 1/2 pounds each and are reportedly in stable condition.
Birth order and weight was:
Lincoln 2lbs 12.8oz
Noelle 2lbs 14.9oz
Grayson 2lbs 5.9oz
Preston 2lbs 5.9oz
Gabriella 2lbs 5.6oz
The quints' arrival is bittersweet for the couple who has had a heartbreaking journey. In 2013, after learning they were pregnant with twin boys, Marshall and Spencer, the boys were born prematurely at 22 weeks and only lived for a few hours.
With the help of fertility drugs, they were blessed with 2 healthy girls, Savannah, 3, and 19-month-old Avery. A quest for ONE more, however, turned into Amy being pregnant 5 babies.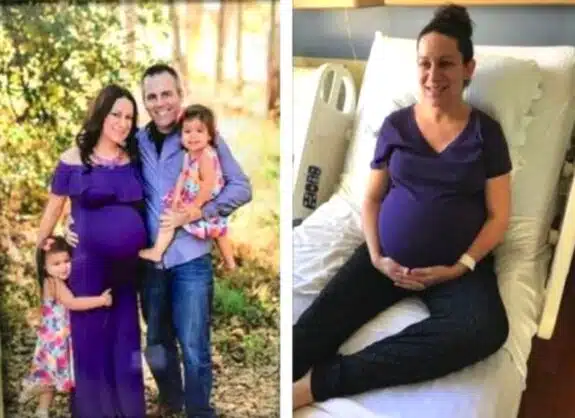 Like with many other couples before them, doctors recommended that they "selectively reduce" the number of fetuses in order to improve the odds for the remaining babies. Chad & Amy labored over the decision and at the last minute decided that, in good conscience, they could not terminate any of the babies.
At 22 weeks Amy was placed on bedrest at home and checked into the hospital at 24 weeks to be continually monitored by the team at Kaiser hospital in Walnut Creek. Doctors believe an incompetent cervix was the reason for her earlier miscarriages so they were exercising extra precautions this time around.
The babies arrived at 8:44 p.m. Thursday at Kaiser Permanente in Walnut Creek by cesarean section in about five minutes. Chad told KTVU, "It was so uneventful – it went so smooth." He says all of the doctors and nurses were so calm and did what they needed to do. He said his wife was doing very well, "she's in her hospital room right now laughing with family."
Thankfully four of the babies are breathing on their own, which can be a struggle for babies born this early. Noelle had also opened her eyes, so he was able to see them.
The couple has a long road ahead of them. The babies likely won't be released until they are closer to their original due date and are able to take all of their feeds independently.
To get help, a relative set up a Facebook page and a Gofundme page, hoping to raise $750,000 to help offset medical care and hospital costs for the pregnancy and neonatal care.