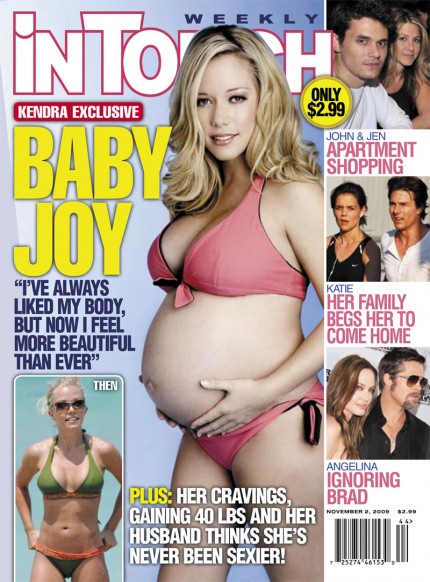 Reality star Kendra Wilkinson shows off her growing belly on the cover of this week's issue of InTouch Magazine.
The mom-to-be blogged this week about belly baring experience:
So what do you guys think of my IN TOUCH cover?!?!?!? Pretty ballsy right??? lololol. We just did the shoot this past weekend in Indy and i was kinda shy flaunting my baby belly in a bikini but at the same time i was soooo proud to show it off!!!! It was a really fun shoot to do because it was based entirely around my pregnancy and the upcoming arrival of little Hank, which is the most important thing in the world to me right now!

Pick up this week's issue of IN TOUCH on newsstands now and i'll be posting the feature in a few days. U can get the dirt on all of my cravings, how my body has changed and how Hank has been the most amazing hubby in the world throughout my whole pregnancy.
Kendra looks great for someone who only has 8 weeks to go!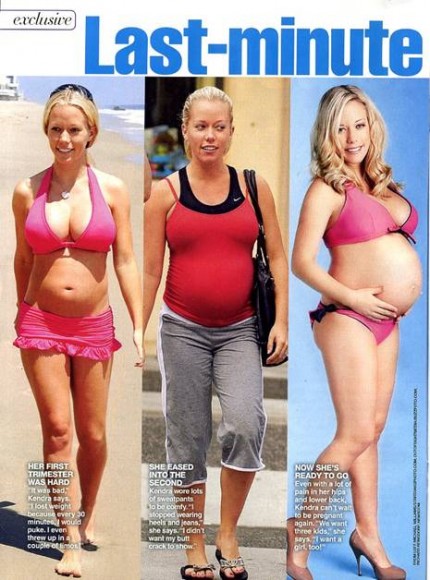 ---