They welcomed their baby girl just 3 months ago, and now Kevin and Danielle Jonas are chatting with Parade.com about how life has changed since welcoming Alena.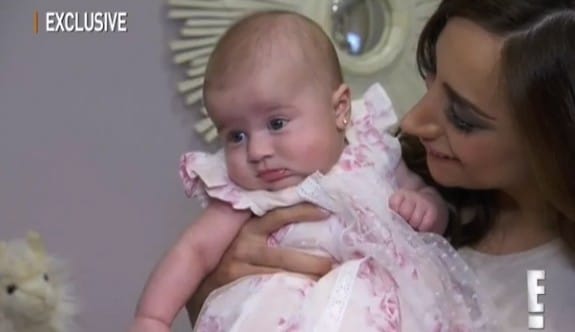 To announce the baby's arrival the pair teamed up with Dreft, who showed off the first image just hours after Alena was born. Since then they have worked very hard to control what images of their baby were released.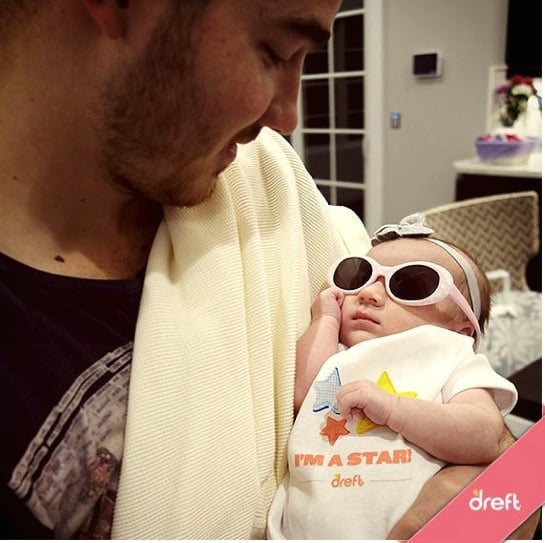 "We knew all along that we wanted to share photos," Kevin Jonas, 26, told Parade.com. "We wanted to be the ones to do it. We didn't want other people to end up leaking a photo of our daughter before us; we wanted to be the ones in control."

"A lot of people are protective and they don't share photos of their children at all, and I totally respect that," he continued. "I actually kind of got upset the other day when somebody took a picture of Alena and posted it without my consent, so to be able to be in charge is really important, but we also want to share these special moments with everyone."
Parenthood, they say, has brought them closer together.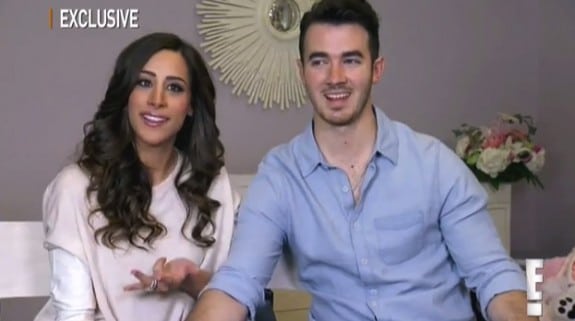 "I feel like everything that's gone on in our lives so far has brought us closer than we ever could have thought, but this is just really different," Danielle told the Magazine. "We're a team and we're talking about things like when she gets older and how we want to deal with certain things."

"We're working together in a different way", Kevin added. "Now we have a different kind of bond and we have something that really represents our relationship — it's more than just the rings on our finger. We created this beautiful life together."
To create the perfect nursery Danielle and Kevin enlisted the help of Kate McIntyre, the same designer who did their bedroom.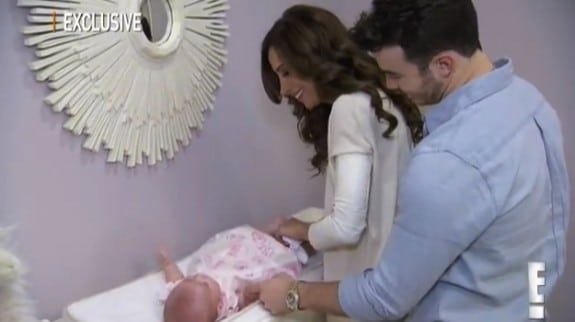 "We talked about it a little bit and all I said to her was I would love to have the little bluebirds from Snow White and she went with that and made a beautiful crib. Once I knew we were having a girl I decided that I didn't want the nursery to be pink because I knew she was going to be dressed in pink and all that stuff. I love pink, but I wanted something different for her nursery, so we went with a lavender instead and it just came out really soft and pretty and there are birds every where. I love it!"
The room is accented with beautiful creams and is anchored by an elaborate iron canopy crib, and hand carved dresser.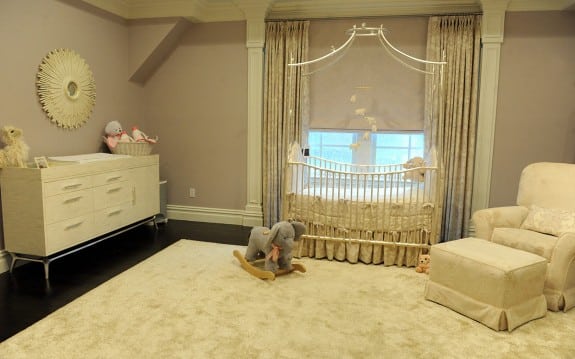 In addition, we also were given a sneak peek of the baby's playroom a few weeks ago. The room was designed by Vanessa Antonelli of NessaLee Baby, and reportedly cost the couple $14,000. It contains some of our favorite gear like BabyHome's Soro bassinet, Nurserywork's tree bookcase and Mamas & Papas MAGIC Stargaze Playmat & Gym.  The rug on the floor is the Jaipur Geometric Circles in Navy, the dresser the Newport Cottages Beverly Changer with a nook changepad on top.  The coolest part?  The navy wall at the end of the room was done with chalkboard paint!  Alena is going to have a blast createing on that wall.
Here is a video of the couple with their baby girl in her nursery
---
[ad]