It was a family affair for Kevin Costner and Christine Baumgartner on Monday night as they walked the red carpet at the Los Angeles premiere of 'McFarland, USA' with their kids Grace, Hayes and Cayden.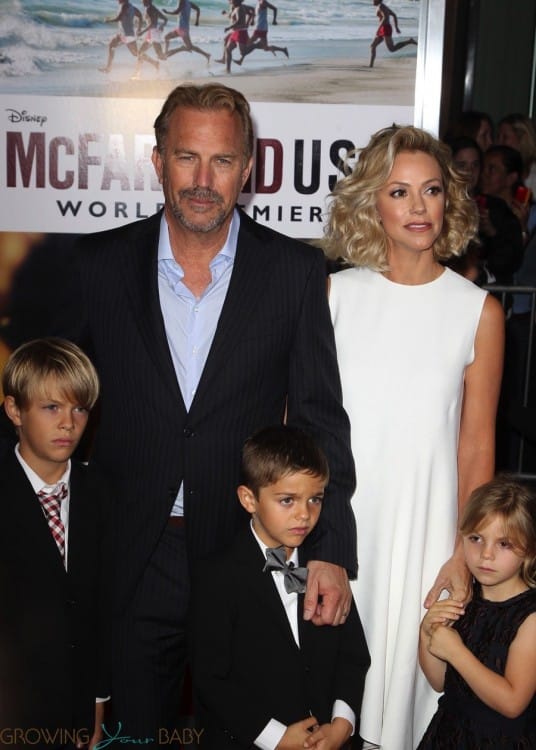 At the premiere Kevin told Access Hollywood their family is very close,
"It's fun to be with their mom and dad. That's all they know is us – in a sense. Where we go, they go."
For the movie Kevin stars as a cross country coach in a small California town that transforms a team of athletes into championship contenders.
While on the red carpet the actor praised the families of the McFarland athletes saying,
"It's about parents who are willing to get up and do the roughest kind of job just to put their own kids through school – to make it better for them."
McFarland USA opens in theaters on February 20th.
{Pacific Coast News, WENN}
---
[ad]