Khloe Kardashian started off her Saturday morning with a trip to the Farmer's Market in Calabasas with her daughter True and niece Penelope.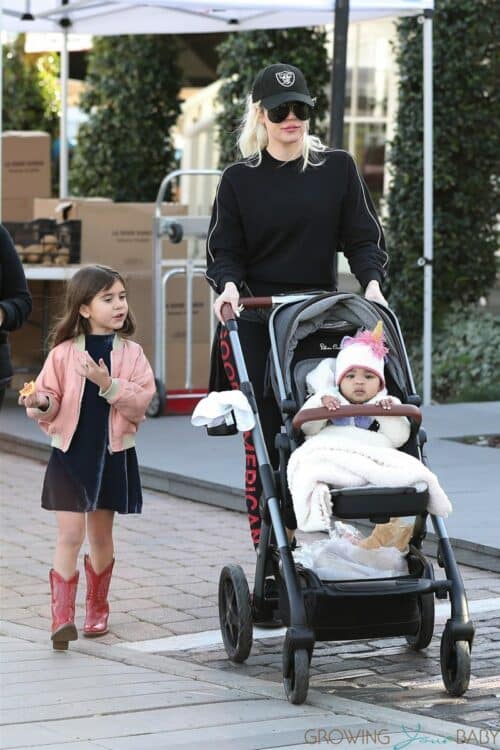 Khloe pushed True in a Silver Cross Wave stroller as Penelope strolled along side in a velvet dress and red cowboy boots.
True was bundled in a sweet, knitted unicorn hat and creme chenelle sweater.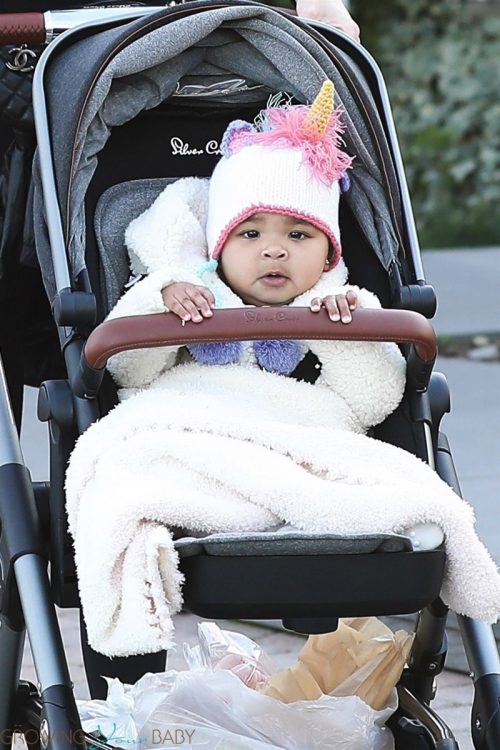 Khloe shared some photos of their adventure on Instagram including one where Penelope and True were both waving to the camera.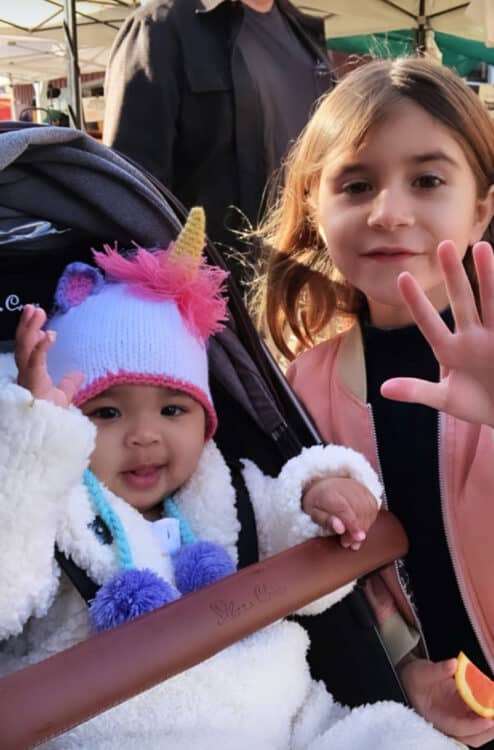 Khloe recently spoke to Entertainment Tonight about how much she is loving her new role as mom.
"My favorite part about being a mom, I mean it's so corny, but it's just like, no matter how tired you are, it's complete bliss, no matter what," The reality star said. "I mean, Christmas Day, I was so hungover and I was like, 'How am I gonna get through this day?' And just when you see your baby, and how happy [she is], you just get through it. I was like, 'OK, I feel like I can do anything. I could do this."
Adding, "I think also motherhood just puts life into perspective and what's important to you," she said. "I think you just reevaluate things, like, 'I don't want to do that tonight.' And it's OK to say no, so I can spend time with my family."
Last week she shared a sweet photo of True on a camping trip.