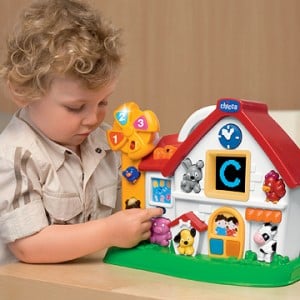 Chicco's new Magic Window Talking Farm is great toy for kids aged 12 months and up, that will also appeal to slightly older children as well.
This farm has been a big hit with my 1, 2 and 3-year-olds. They all can find something to hold their attention, even my 5-year-old finds it entertaining. It features a unique color LCD that offers animation to bring it to life and really grab the attention of any aged child. Plus, there are 3 levels of play which expand the interactivity level to adapt to different ages, offering games involving naming, matching, answering, and sequencing. The Magic Window Talking Farm also teaches letters and numbers in your choice of English or Spanish and contains 8 nursery rhymes and 5 songs.
We love this toy.  In fact, it's hard having just one because everyone has wanted to play with it from the moment it arrived. My 1 year old loves pressing the buttons and hearing the sounds, while the older children really enjoy the games. The Magic Window Talking Farm is a great toy that makes learning fun.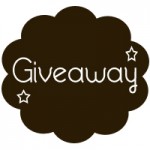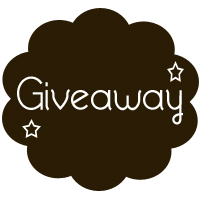 GIVEAWAY! Chicco offered 1 Growing Your Baby Reader the opportunity to win a Magic Window Talking Farm.
Congratulations to our winner: Laura
---
[ad]