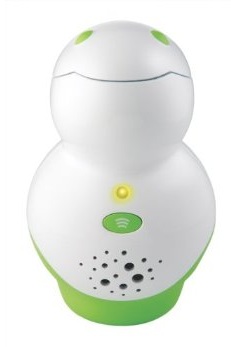 LeapFrog has introduced something that is perfect for our little book worm – the Tag Jr. This awesome book reader tells the story, makes the noises and reads each page in the order he wants them to. It gives him the power to go as fast or as slow as he would like, while listening to stories about some of his favorite friends(Dora, Backyardigans and Dr. Seuss).
Out of the box, the Tag Jr. is almost ready to go. LeapFrog includes a book(If I Were) to get you started and it is pre-loaded onto the reader. Just add batteries (2AAA) and your child is on their way.
Working on the same technology as LeapFrog's original Tag reader, the Tag Jr. connects to your computer to download more books(up to 6 at a time). Once loaded the Tag Jr. is smart enough to know the difference between each book and can go from one to the other. The technology is genius and so convenient.
In order to make life easy for myself and to reduce my son's anxiety level, I loaded on a bunch of books I planned to buy after I installed the software.
When they went on sale, I bought them and then they were ready to use as soon as I got them home.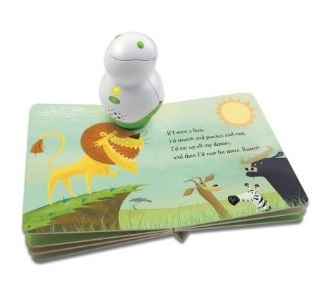 As a bonus, the Tag Jr. allows parents to program their child's name. Just like My Pal Scout, the reader greats your child by name when the Tag Jr. is powered on.
I am very fond of the LeapFrog's Tag Jr., but not as fond as my son. He LOVES this thing and sits for hours going from one book to another. The fact that it just 'knows' to make the sound effects and say the right words makes him so happy. That's why I don't mind spending a bit more for the books because I know all of the extras that come with it.
I highly recommend the Jr. for kids that are between the ages of 2-4. It's rounded shape makes it easy for little ones to hold and move around the pages.
WIN IT!! LeapFrog offered one Growing Your Baby reader the chance to win A Tag Junior($40 value)!
Congratulations to Susan H!
Thank you to the sites that blogged about our giveaway:
---