The U.S. Consumer Product Safety Commission and Health Canada, along with Walter Kidde Portable Equipment Company Inc., of Mebane, N.C., yesterday announced a recall of about 492,000 Kidde dual-sensor (photoelectric and ionization) smoke alarms – models PI2010 and PI9010 because a yellow cap left on during the manufacturing process can cover one of the two smoke sensors and compromise the smoke alarm's ability to detect smoke, posing a risk of consumers not being alerted to a fire in their home.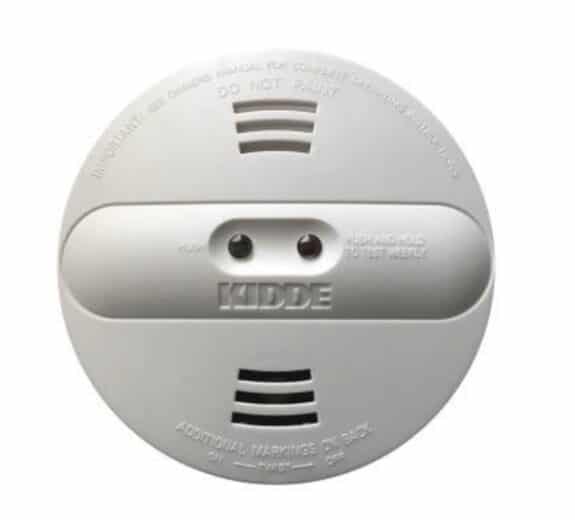 The firm has received one report of the yellow protective cap being present on a smoke alarm before it was installed in a consumer's home. No reports of incidents or injuries as a result of a yellow cap being present have been reported.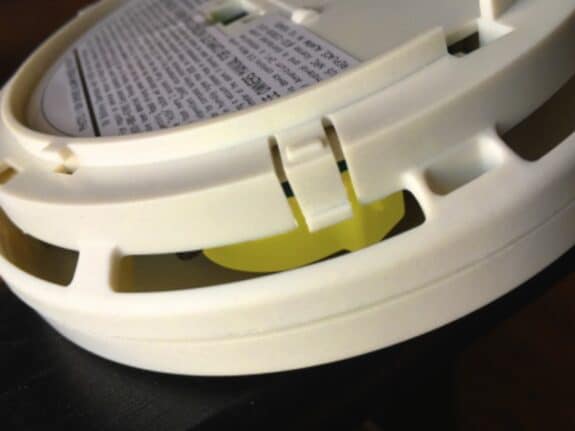 This recall involves models PI2010 and PI9010 of Kidde dual sensor (photoelectric and ionization) smoke alarms. "KIDDE" is printed on the front center of the smoke alarm. The model number and date code are printed on the back of the alarm.
Consumers should remove the alarm from the wall/ceiling and visually inspect it through the opening on the side of the alarm for the presence of a yellow cap. Consumers should not attempt to take apart the alarm, open the casing, or otherwise remove the yellow cap themselves. If a yellow cap is present, the consumer should immediately contact Kidde toll-free at 833-551-7739 from 8:30 a.m. to 5 p.m. ET Monday through Friday, from 9 a.m.to 3 p.m. on Saturday and Sunday, or online at www.kidde.com and click on "Product Safety Recall" for more information on how to receive instructions and request a free replacement smoke alarm. They should remove and discard the recalled smoke alarm only after they receive and install the replacement alarm. If no yellow cap is present, consumers should reinstall the smoke alarm and no further action is needed.