The Little Tikes Adventure Rocket is sure to be a toy that is hot with kids this year!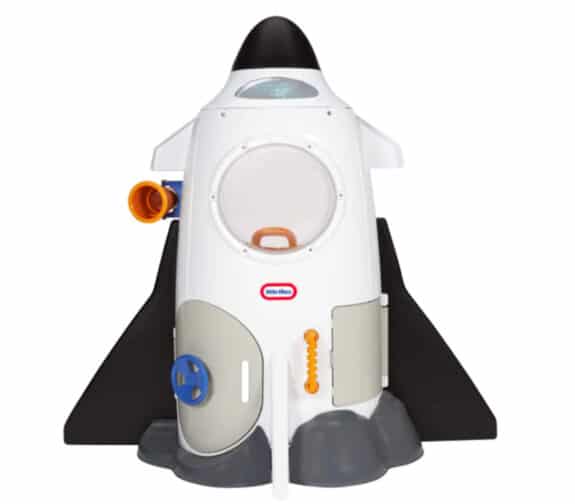 As parents, we hear our kids dream of becoming astronauts, space explorers, astronomers, or rocket scientists when they grow up. This cool play set will allow them to travel through space, the stars, and the planets with this realistic role-play rocket ship.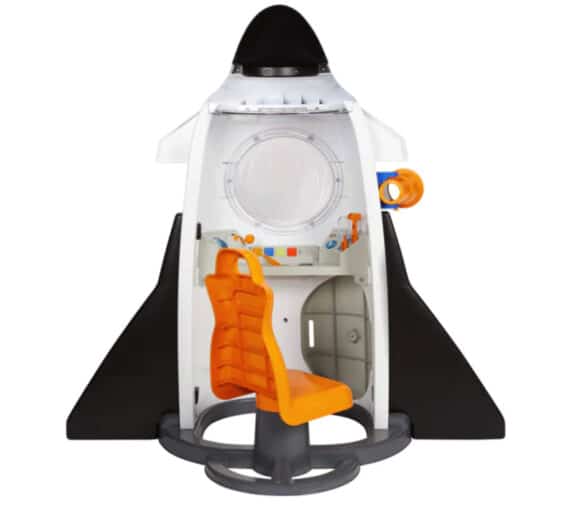 Kids can pilot the starship, look through the telescope, fix wires on the exterior maintenance panel or crawl through the escape hatch. Accessories included for play are 2 rocks, hammer, tweezers, and a magnifier.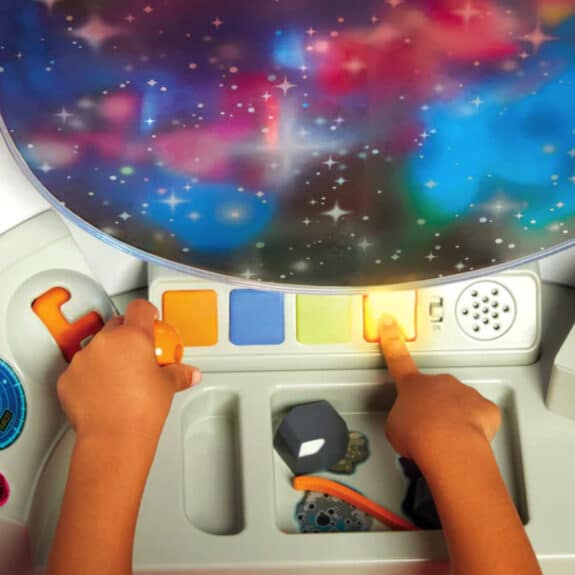 The star viewer panel flips up and down so kids can see the stars. The swivel chair and star viewer screen make it feel like you're flying through the galaxy.