Kim and Kourtney Kardashian were photographed arriving back at the hotel with their kids after a day at the zoo in San Diego on Friday(August 22). Poor North looked ready to have a nap as Kim carried her in from the car.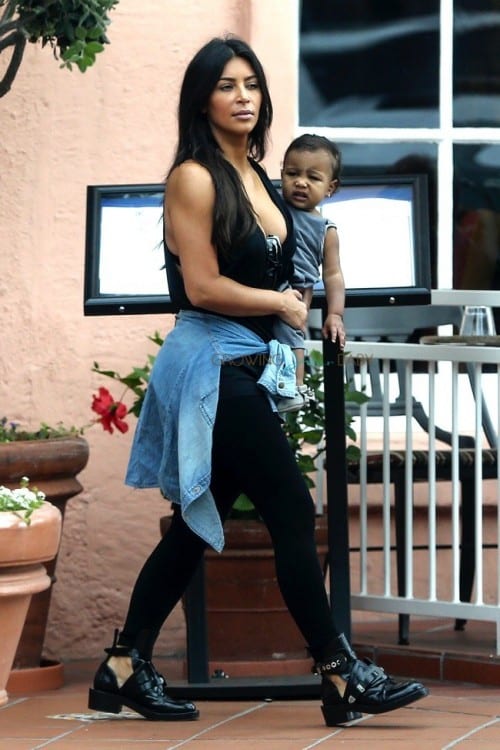 Shortly after they emerged from their hotel ready to grab a bite. Kourtney did a quick change out of her striped dress and into a less form fitting black outfit.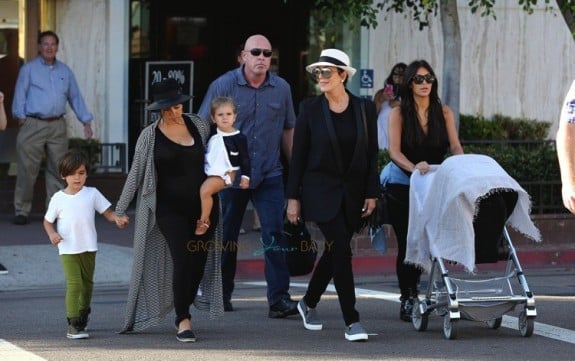 Kim pushed a sleeping North West in her Mamas & Papas Urbo2 stroller while Kourtney strolled with Mason and Penelope.  The girls were also joined by their momager Kris Jenner and a body guard. This Summer the Kardashians have been splitting their time between LA and the Hamptons, where they have been filming The Kardashians take the Hamptons. Now that production has wrapped they have some time to enjoy the rest of the Summer. During an interview with Natural Health, Kourtney spoke about how lucky her kids are to be growing up with a cousin so close in age.
"[My kids] love [North] so much. I'm so happy that Penelope gets to grow up with a cousin close to her age, too. They're less than a year apart. Kim asks me for advice a lot, but she's such a great mom, very nurturing. It's nice to see how people [parent] differently. Our kids are all lucky to have many different people around them to give them so much love."
So true!
{AKMGSI}
---
[ad]