Could she be a minion fan? Kim Kardashian and Kanye West were photographed leaving a movie theater with daughter North on Sunday.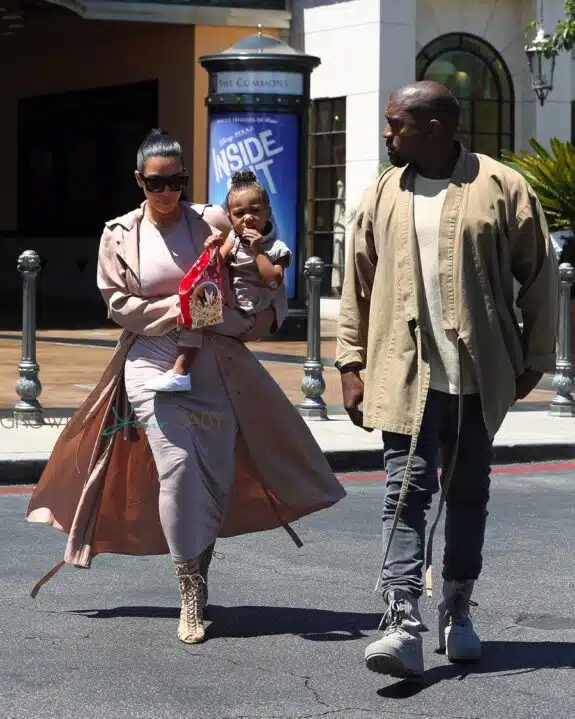 With her curly hair tied in a bun at the top of her head, North munched on popcorn as headed to the car. Her buttery popcorn may have also ruined Kim's $4500 Lanvin coat. as grease spots could be seen down the same side North was carrying her snack…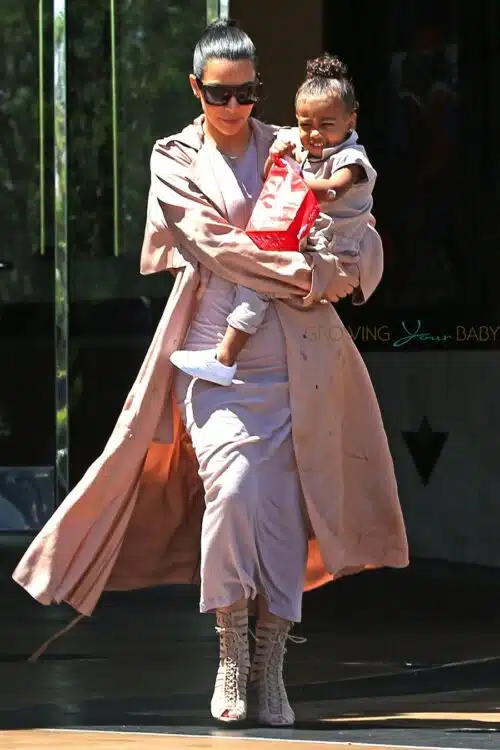 Kim is currently 6 months pregnant, but her growing belly was hidden by her little lady. Due in December, she revealed on Father's Day that baby#2 will be a boy!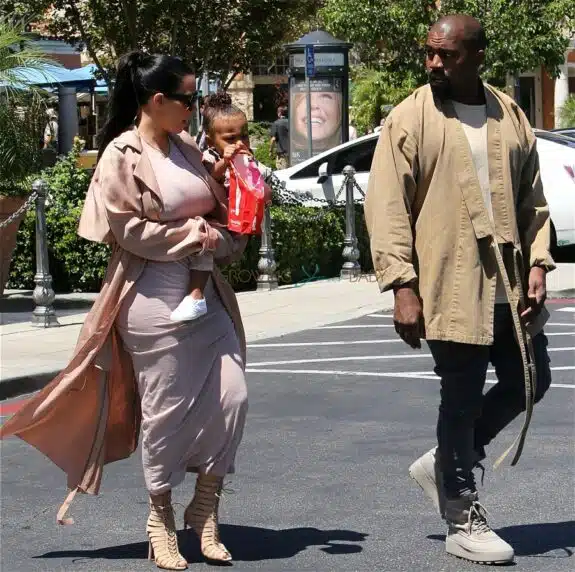 North is still too young to understand all of the excitement the reality star told E! Online.
"I say there's a baby in my belly. Now she just thinks everyone has a baby in their belly." Kim joked. "She doesn't really understand yet, but she will soon maybe."
{INFPHOTO.COM}