The Jet setting West family is on the go again! Kim Kardashian West, her husband Kanye and their daughter North West were photographed arriving in France ahead of Paris Fashion Week.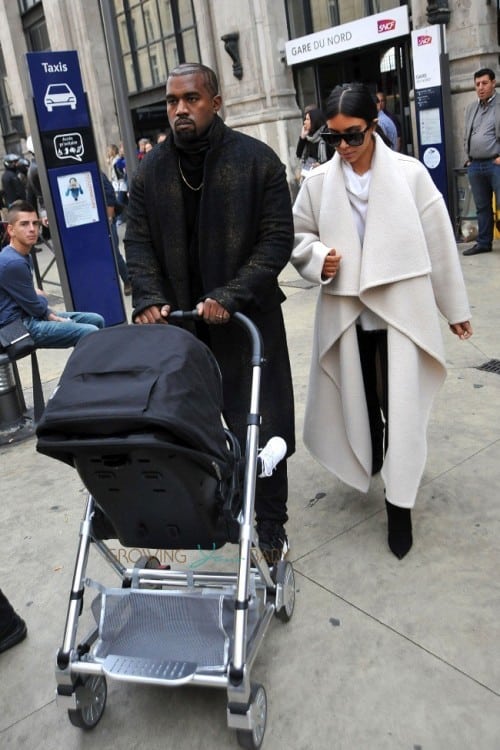 Doting dad Kanye pushed the baby's Mamas&Papas Urbo2 stroller and then carried her from the car into their hotel.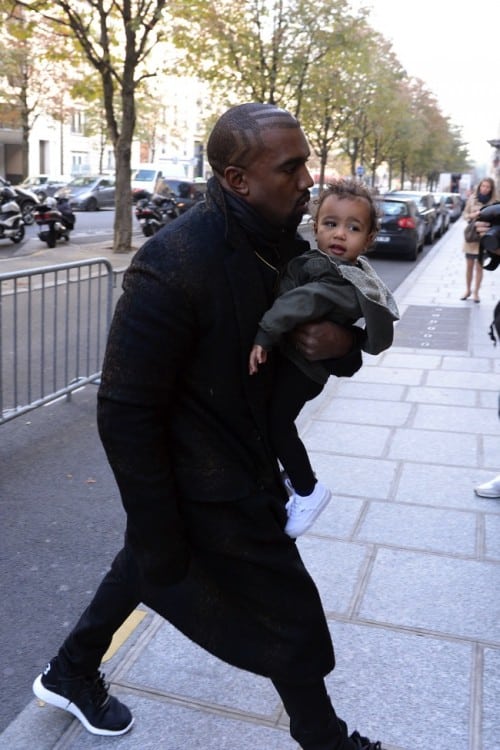 The toddler appeared to be in good spirits following her quick trip from London.  A pro, North has been to more countries in the last month than most people see in a lifetime.
Could there be more little ones in the future for Kim and Kanye?
While on a promotional tour in Australia last week, Kim admitted that she would absolutely love to grow her family with Kanye West in the near future.
"I hope so. We're trying," she said. "I guess it's all in God's hands."
Despite their busy schedules Kim and Kanye are often photographed travelling together with their baby girl.  Becoming a mom, she says has changed her perspective.
"I think it's changed me so much.  Everything is put into perspective and nothing really matters besides spending time with your family and only doing the things important to you."
{INFPHOTO.COM}
---
[ad]