Kim Kardashian and Kris Jenner were photographed having lunch together at Stanley's in Los Angeles on Thursday.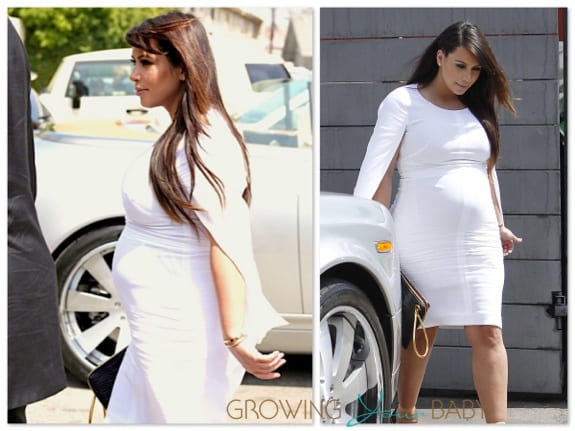 The mom and daughter, who were both dressed in white, stopped off at the beauty supply store before grabbing a bite to eat.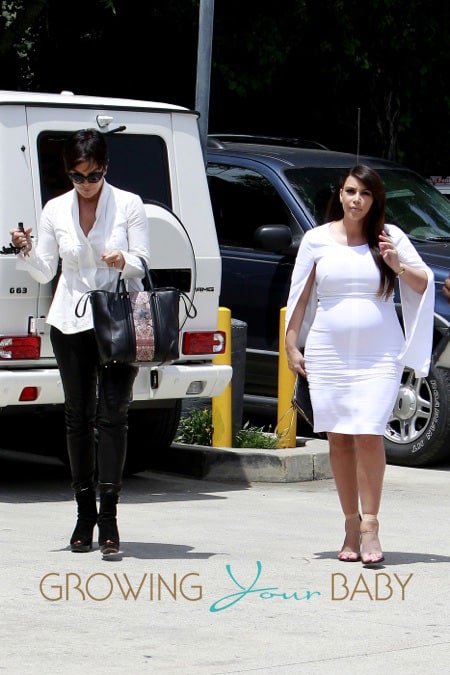 As of late Kim had been wearing flats, but today she opted for heels, which didn't look very comfortable.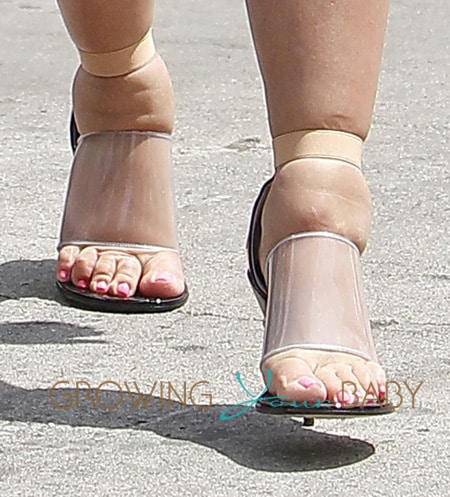 Due to become a mom in July, it was reported this week that Kim's boyfriend Kanye West would head out on tour right after the baby arrived.
HollywoodLife.com reports that if Kanye were to embark on an overseas tour, Kim, the baby, and her family are all welcome to join.
"Kanye is crazy about Kim and his new family, and he can't wait until his baby gets here," the source told Hollywood Life. "Trust me, he will make sure Kim and the baby and her family got access to jets, boats, trains, whatever it takes so that they're connected."

"Kim and his baby come before anything," the source said. "That's all he cares about right now. He's looking out for Kim while she's pregnant and making sure she's safe and healthy."
Kim definitely looks happy and healthy. Hopefully she will have some time to just stay at home and bond with her baby after they arrive before jet setting off overseas.
---
{PACIFIC COAST NEWS}
---
[ad]