Kim Kardashian was gorgeous in green while out at the studio on Wednesday. Seven months pregnant with her first child, the reality star showed off her pregnancy curves in a fitted emerald dress and matching lace ankle boots.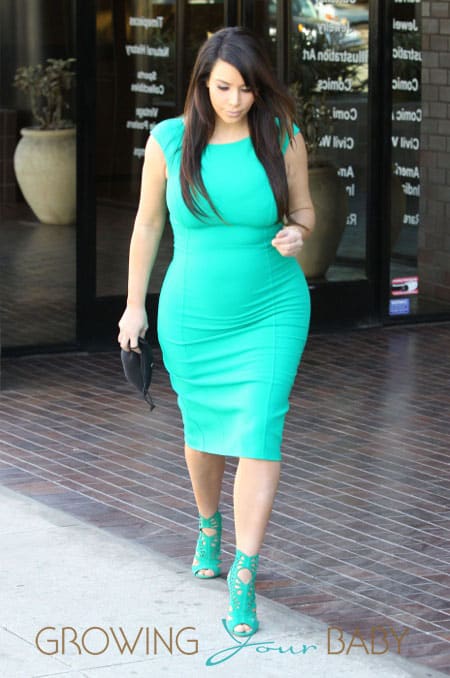 On top of her promotional duties, Kim has been splitting her time between filming her reality show and separation proceedings with soon-to-be ex husband Kris Humphries. The pair have been in and out of court for months, but there may be an end in sight.
TMZ.com reported this morning that both have been ordered to appear in court tomorrow for a settlement conference. 'The big hang-up is that Kris has been fighting for an annulment based on alleged fraud, and Kim has steadfastly refused to go down that road. She wants a clean, simple divorce.'
"Kris only wants an annulment. He never wanted to be married more than once and he feels like she cheated him out of the chance to have a real, loving marriage."
But with lawyer costs currently sitting at about $300K+ on both sides, it is possible they both may just cut their losses and move on. We sure hope so. For a marriage that lasted a mere 72 days, the dissolution has been a long, absurd process.
---
{FAME/FLYNET, INFPHOTO.COM}
---
[ad]