Kim Kardashian showed off her growing belly in a nude mesh top and ruched skirt as she left a doctors appointment in Beverly Hills on Sunday.
Now 7 months along, the reality star finished the look with a flowy jacket.  Over the last couple weeks Kim has chosen to only wear light shades.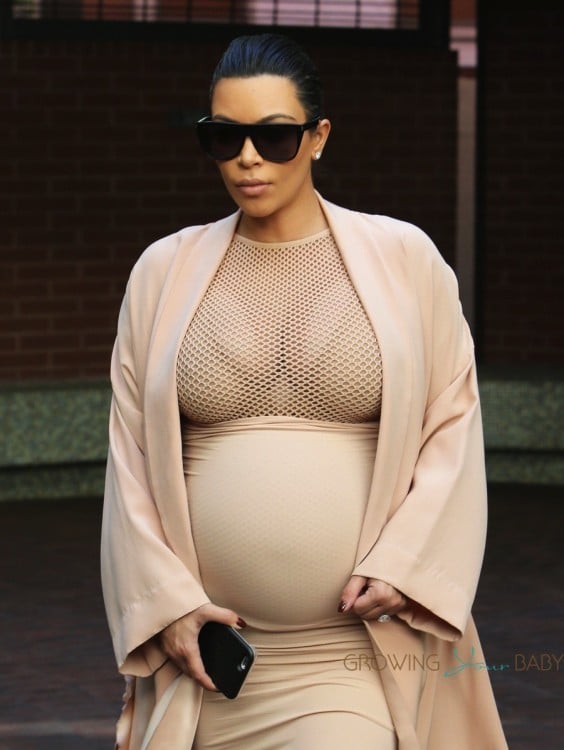 Her color scheme falls in line with Kanye's Fall 2015 Yeezy fashion line, which he showed in New York City on September 16th, 2015.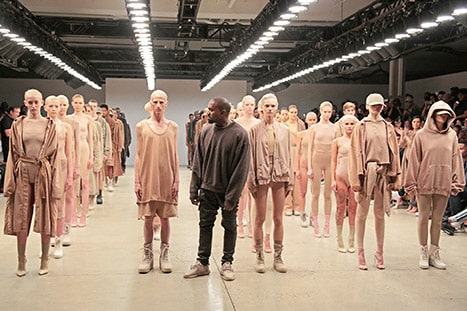 Filled almost entirely with nude designs for women, the line was given a thumbs down from Cathy Horyn.
"This second round of drab," Cathy wrote in NYMAG.com. "broken-down basics proved he can't be taken seriously as a designer, but nevertheless many people in fashion do seem to take West seriously — they keep showing up expectantly for his performances — and that makes them fools. Because they wouldn't bother with this stuff if it were offered by an unknown, and if it's the spectacle they seek, it changes as little as the clothes."
The top Kim wears is actually a body suit.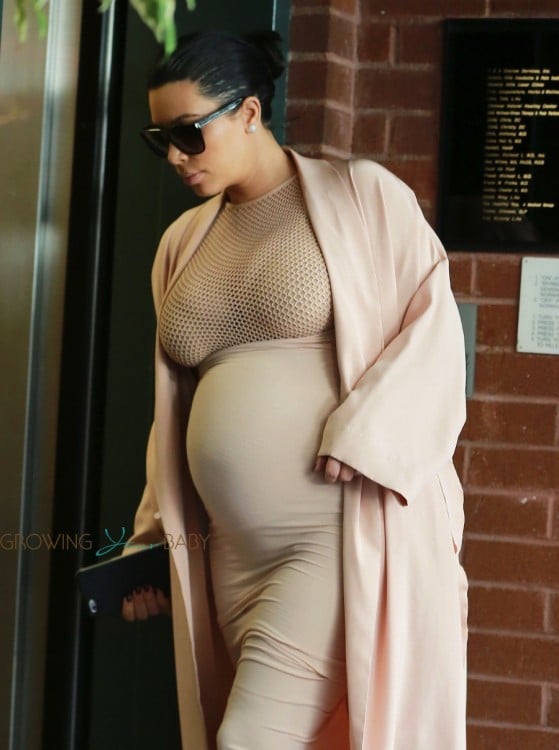 On Monday she posted a montage of her favorite bodysuits, and the one she is wearing is very similar to the Veronique Leroy she wore while out in NYC in 2013 in the third image.
https://instagram.com/p/8Lt7QLuSwg/?taken-by=kimkardashian
---
[ad]