I have seen pictures of this stroller all over this week. Celebrities love to have the gaudiest stuff. If you or I rolled this bad boy through the mall we would be laughed out of town. Gold shininess all over.
Gwen Stefani was recently spotted strolling out in Sweden with son Kingston with one of these.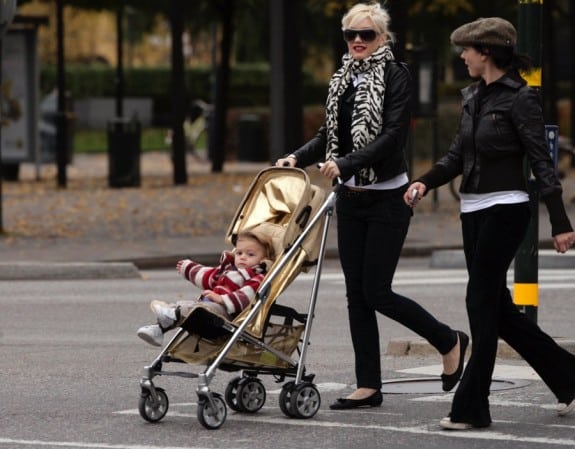 It is made by Ziko and is being sold at Selfridges for $860. Only 10 are available and there is a waiting list for the remaining 8 (Diddy has snapped one up as well). Gwen loved this stroller so much she may be designing one just like it for her collection – L.A.M.B.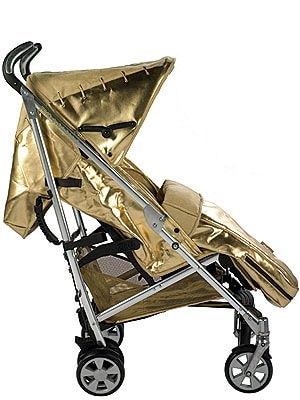 The average mom who shops at Walmart, Sears and Target will probably not have any need for a gold lamé stroller. It may look cool while strolling down Robertson but past that, people at the local mall may not get the fashion forwardness.
I would rather splurge on the Orbit or other versions of this stroller which are not as flashy.
---