It was a family day out for Kourtney Kardashian and her partner Scott Disick on Sunday! The couple were spotted having dinner with their kids Mason and Penelope at a restaurant in Malibu.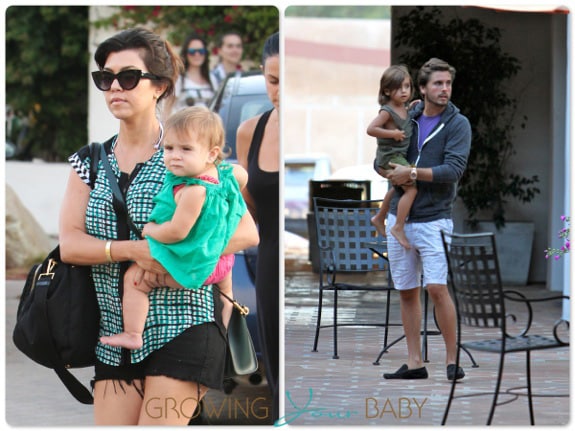 Kourtney carried Penelope, a Prada bag and a small purse.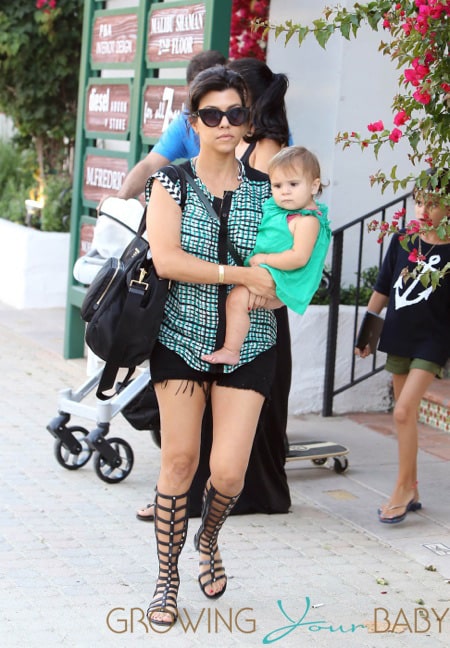 The reality star was fashionable in a green plaid top, black shorts and a pair of knee high gladiator sandals. Penelope wore an emerald green dress and a pink ruffly diaper cover.
The couple was joined by friends who helped push their stroller out of the restaurant.
Scott carried Mason to the car before folding the stroller up. His baby gear skills were in demand last night on Keeping Up With The Kardashians when Kim needed help putting together her Stokke Sleepi and Orbit G2 together. Like a pro, Scott went to work, but before long he was in trouble with his missus.
When she arrived she asked what he was doing, noting that he doesn't help that much around their house….
Thankfully the pair looked to be long over the spat and enjoyed a nice night out!

{PACIFIC COAST NEWS, SPLASH}
---
[ad]