Kourtney Kardashian and Scott Disick were spotted out with their son, Mason, playing with a remote boat in the pool of the Eden Roc Hotel in Miami Beach, Florida on Monday.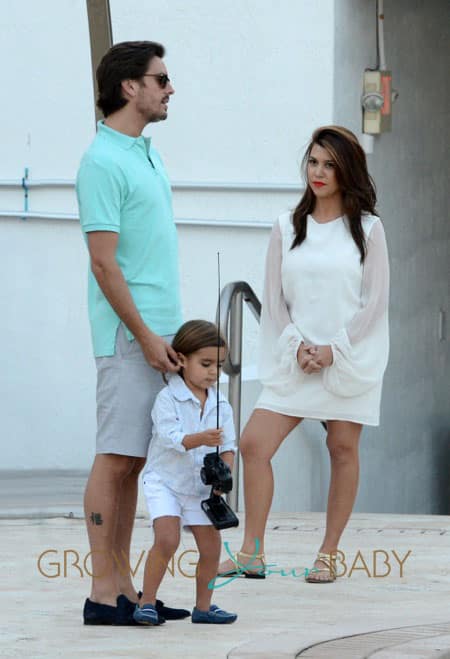 Scott was photographed showing Mason how to operate the motorboat and then the pre-schooler moved the boat around the pool on his own.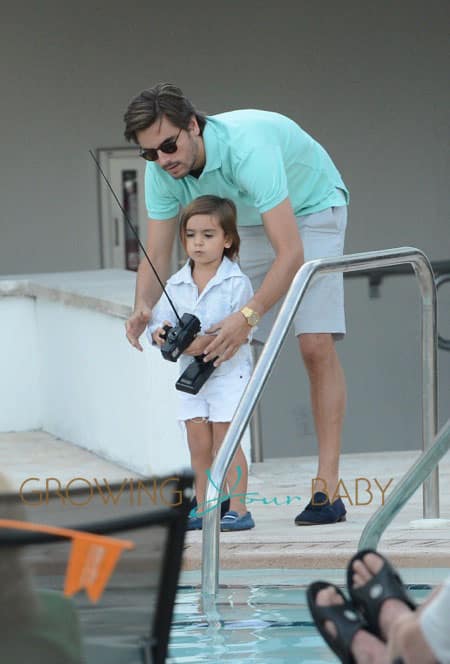 A sweet family moment? Well…kind of. The family's pool play scene was actually being filmed for the new season of Kourtney and Kim Take Miami.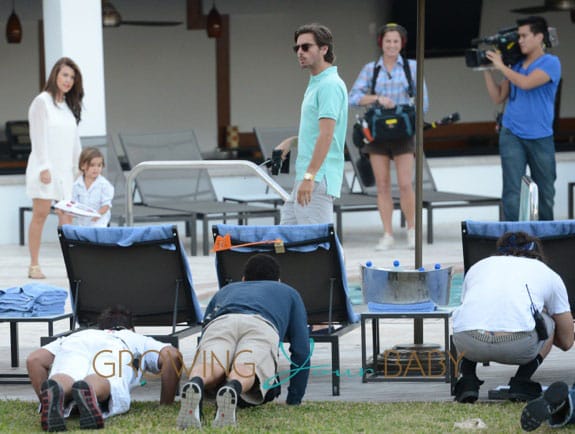 Looking to get it done in one take, Scott reportedly yelled at crew members to get out of the shot as they continued to film the family having some time together.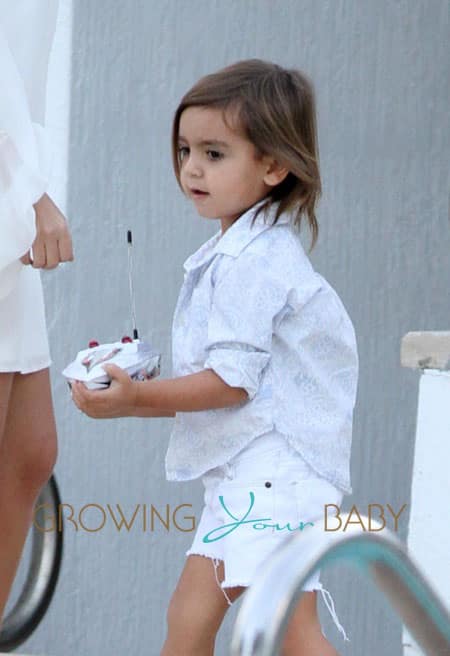 Not included in the outing was the couple's baby Penelope. Born in July, the couple has kept her out of the spotlight while out promoting their endeavors.
---
{infphoto.com}