And baby makes 5! Congratulations are in order for Kourtney Kardashian and Scott Disick after the pair welcomed their 3rd child – another boy!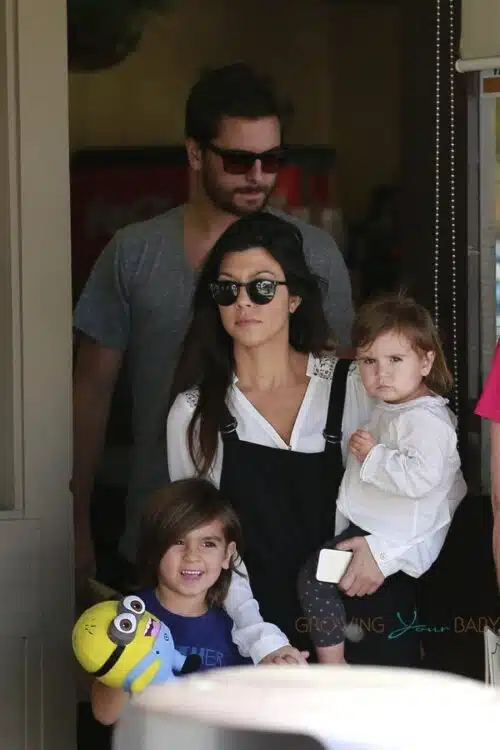 While the baby's name and weight have not been released,  Kourtney told E! News in October that she was "stuck" and wanted to wait until the baby was born before making a decision.
The new addition did, however, pick a great day to arrive – he now shares a birthday with his big brother Mason!
"The family is freaking out with joy," a source told E! News. "What an amazing coincidence."
During an interview with Fit Pregnancy Kourtney revealed that this pregnancy has been more difficult that the others.
"I love being pregnant in general. This time I'm more tired than I was the other times. I think it's because I'm always running around and working on different things. But I feel comfortable with how I look and feel. I find a pregnant body to be beautiful and an incredible reminder of what a woman's body is made to do."
Now that he baby is here she plans to hibernate and just be a mom.
"I'm not getting a baby nurse," she told the magazine. "I take two months off and no one is allowed to bother me or talk to me about anything work-related—or maybe three months this time."
The new baby also joins the couple's daughter Penelope, who was born on July 8, 2012.
Kourtney is always one of our favorite pregnant celebrities. She has a great style about her when she is pregnant that doesn't sacrifice her trendy side.  Here are some of our favorite looks!
---