Kourtney Kardashian was joined by her brother-in-law Kanye West and mother Kris Jenner as she celebrated her sons, Reign and Mason's shared birthdays at Disneyland on Monday.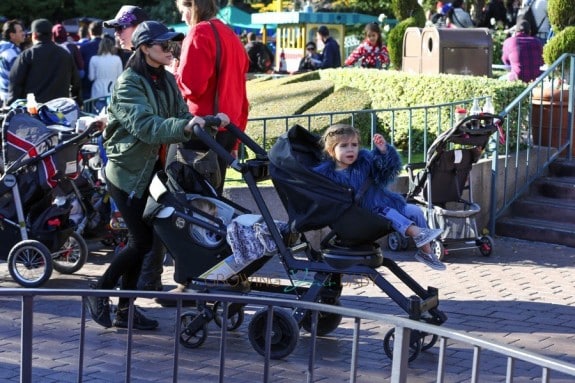 Disneyland appears to be the place of choice for the family when it's birthday time.  Kourtney was spotted there celebrating Penelope's Birthday in July and North had her first Birthday there as well!
The reality star pushed her two youngest kids in an Orbit Helix double stroller while giving Kanye a little support with her Yeezus jacket on.
Kanye was also photographed pushing his daughter North through the park as well.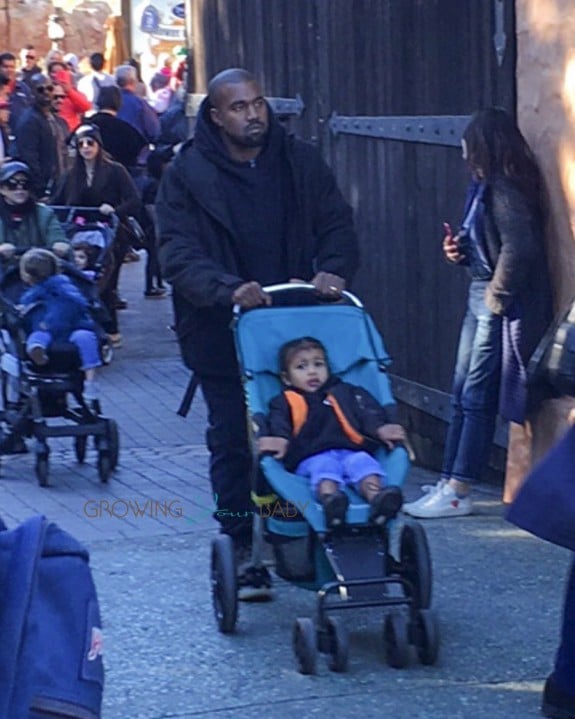 The family hit the rides and also rolled down the river on the Jungle Cruise.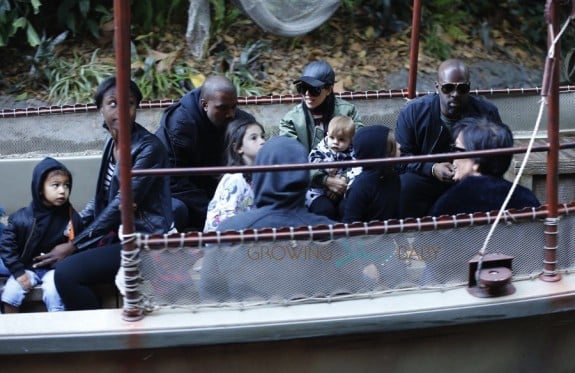 On Monday, Kourtney shared a special Happy Birthday for her boys on her app.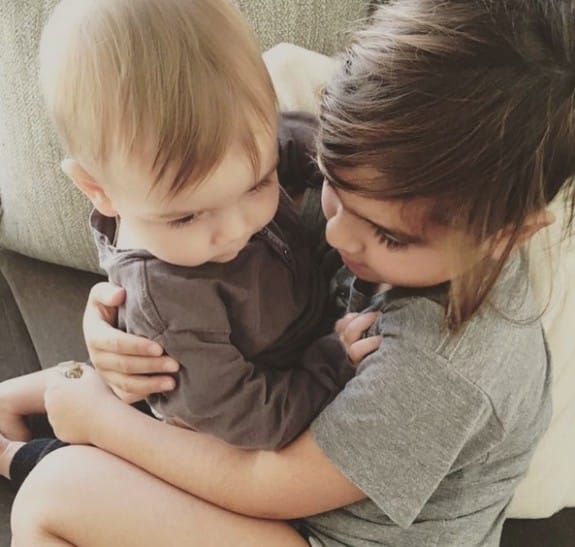 "It is still crazy to me that I have two boys born on the same exact day," she wrote. "I really tried to not have it happen, so they could each have their day, but there was no way around it. It is truly so special and meant to be. Happy birthday to the coolest and sweetest boys I know!!!"
Not in attendance was Reign and Mason's dad, Scott Disick.   Kourtney and Scott have been reportedly working on their relationship after a split this Summer.  Despite the fact that her has been spotted out with her and the kids he didn't attend the birthday celebrations this weekend.
{FAME/FLNET & AMK/GSI}
---
[ad]