While out filming scenes for the second season of her reality show Kourtney and Kim take New York, Kourtney Kardashian was spotted yesterday afternoon playing at the park with her son Mason, 18 months.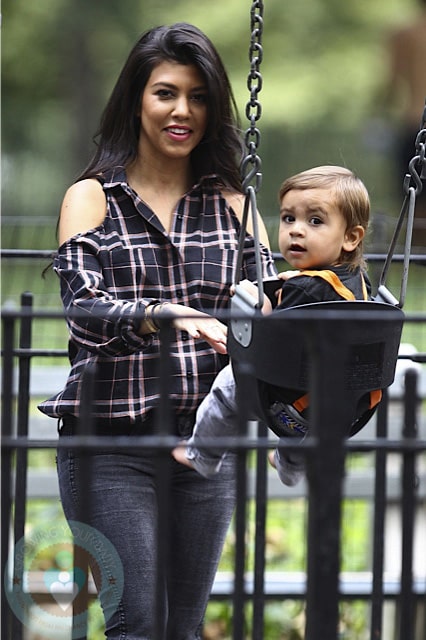 Is it possible that Mason will be part of the second season?  During an interview with People last year Kourtney told the magazine, "You're not going to see Mason.  Scott and I decided not to have him on the show this season."
She continued saying she gets "weirded out to have [Mason] on camera.  He can't make the decision if he wants to be involved in this craziness or not."
Later it was reported that Scott pulled the plug after E! refused to pay $5000 per episode for Mason's appearance.
Dressed in orange suspenders and a pair of preppy loafers, the toddler is enjoying NYC.  While out with his mom, he a great time playing in the sand, on the climber and on the swings!
---
Related Articles:
{PACIFIC COAST NEWS}
---
[ad]