Kourtney Kardashian was photographed enjoying breakfast with her boyfriend Younes Bendjima and her children Penelope and Mason at a plush villa in Portofino on Saturday June 30, 2018.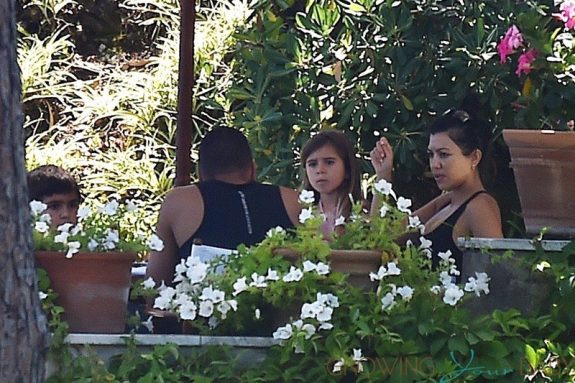 Younes, who has been Kourtney's partner for a year and a half, played around with Mason as the girl's relaxed at the table.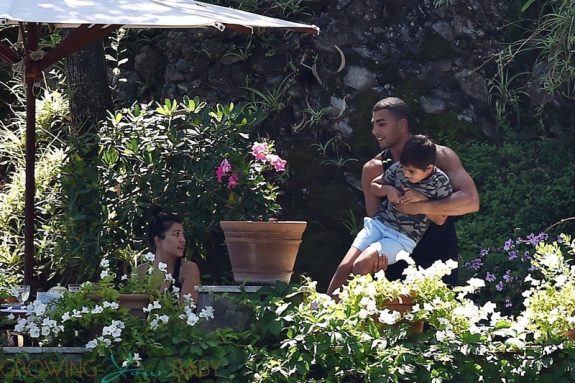 How cute is Penelope in her rainbow sequins cover up?
Comfortable with her crew, Younes was also spotted carrying Raine as they left the villa for the day out.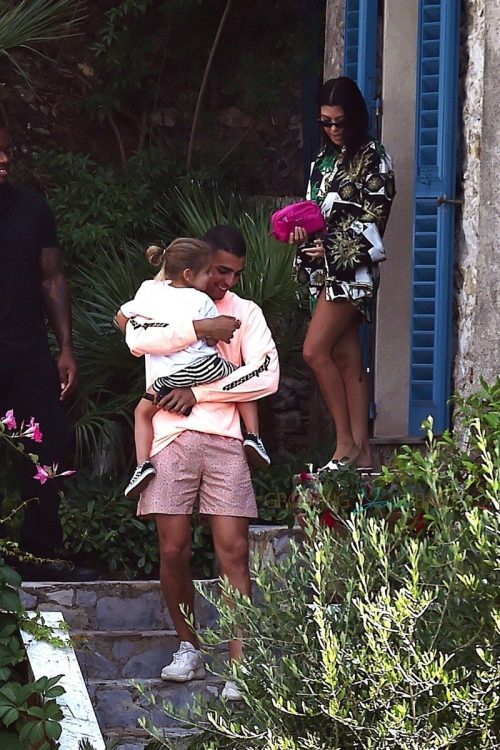 The pair, who appeared to be vacationing as a couple all over Italy, had been staying on a yacht.
On Sunday Kourtney shared a photo of her and Mason sitting together at the table on the luxury liner.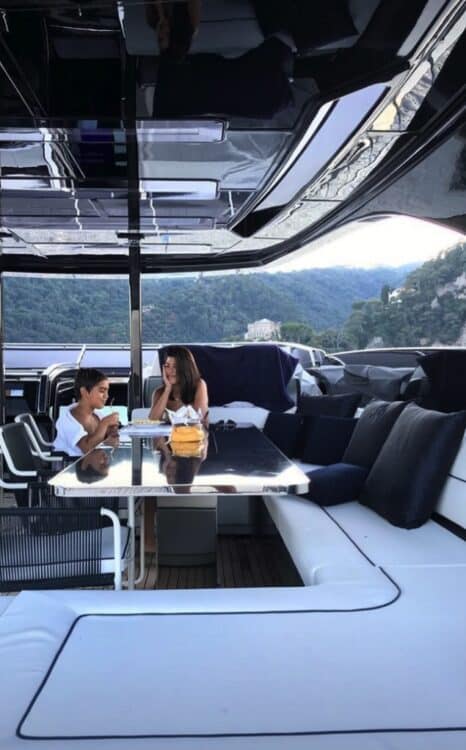 It's possible the kids are staying at a villa and she is going between the yacht and the home spending time with both.
The couple was followed by security and a nanny.