Exciting news for Kristen Bell & Dax Shepard!  A rep for the pair confirmed this morning that they are expecting a Spring baby!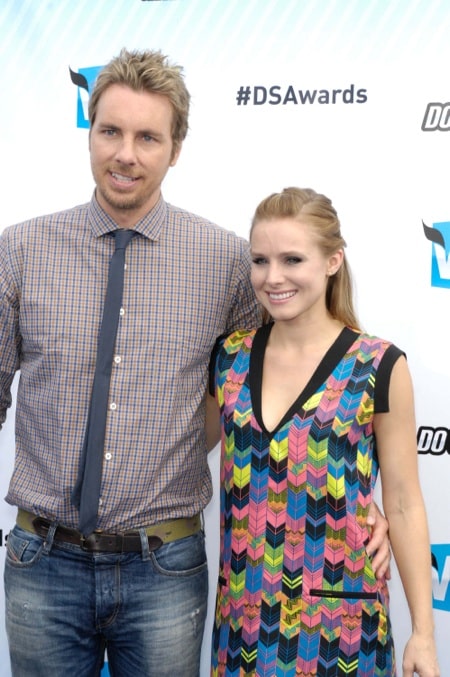 A friend of the couple told People.com
"They're so excited — they're both ecstatic. They can't wait to become parents.  Kristen had a little bit of morning sickness early on but she just started shooting the second season of House of Lies and is feeling great now."
Engaged since 2010, Kristen recently revealed to the Advocate that she and Dax aren't rushing to the altar,
because I don't feel appropriate taking advantage of a right that's denied to my best friends. That's why we've been so hesitant. Dax and I have talked about it a lot, and this issue is very important to both of us. We're just standing up for what we believe in. Period.
This will mean that the baby will be born out of wedlock, but Dax told Larry King Live in August, "We're not really worried about that"
---
[ad]