Mom-to-be Kristen Bell was spotted getting into an awaiting limo in Los Angeles on Wednesday(September 17).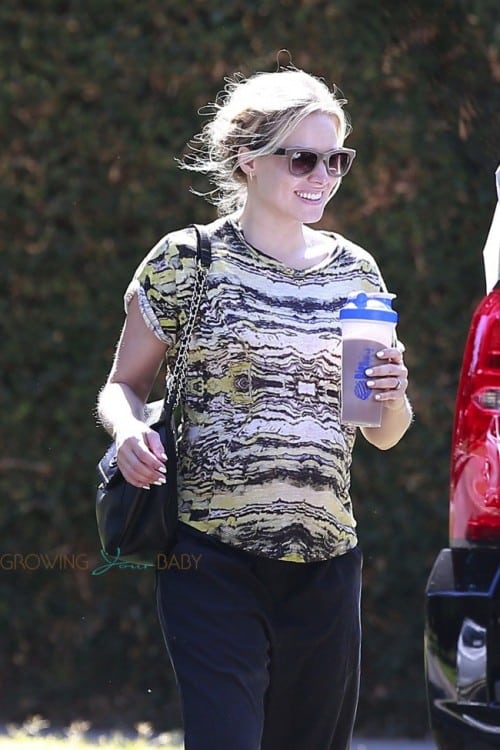 With a smoothie in hand, the actress was cute with her hair in a wrap around braid while wearing a printed shirt and black pants.
Due soon with her second child, Kristen was likely coming from a taping of the Queen Latifah show, where she promoted her partnership with This Bar Saves Lives.
"It's a bar that everyone will want to have in their purse," Kristen revealed "Madagascar vanilla is my favorite. I tried them all while I was pregnant – when I had majorly heightened senses, could smell anything a mile away. They're delicious, but the important thing is that with each bar you buy you're saving a child's life."
After her interview she played a game of $10,000 Pyramid with Latifah – hosted by legendary game show pro John Davidson. Her win at the game garnered No Kid Hungry a $10,000 cheque!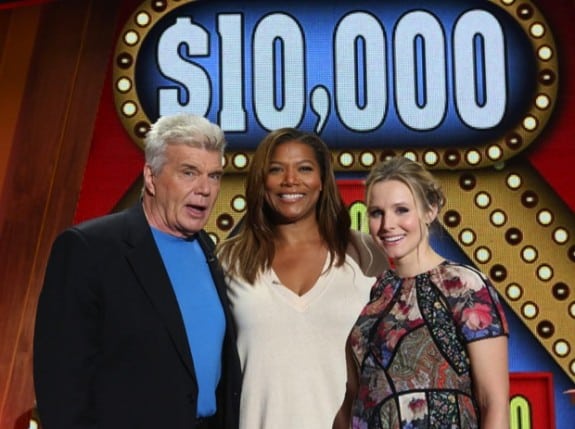 It has been a busy week for the actress who stars in Samsung's new tablet ads. The video(below), which went viral this week, shows Kristen and her husband Dax Shepard at home using the device throughout their day. He takes it with him to fulfil her cravings, they use it to Skype between floors and they get caught up in a show on it and miss an event they were supposed to attend.
Judging from the reaction online this week, I would say you can expect to see the pair in more ads like this in the future!
{PACIFIC COAST NEWS}
---
[ad]