A pregnant Kristin Cavallari was beautiful in a silver strapless gown ahead of hosting E! Channel's pre-show for the Oscars this morning.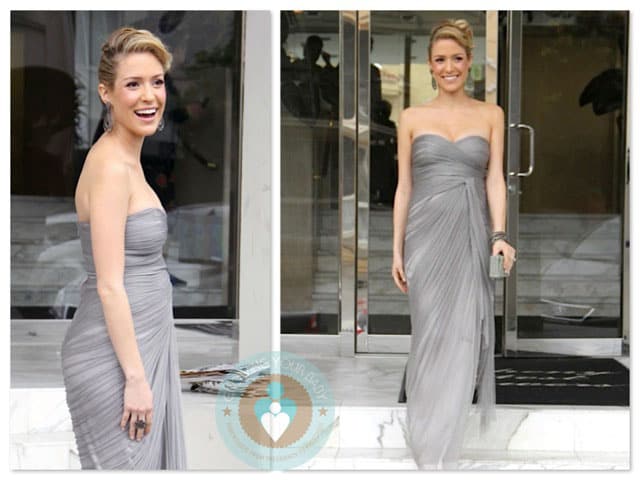 Pregnant with her first child, the reality star tweeted that her baby is growing!
My stomach literally grew double overnight!! This belly came out of nowhere!
While at Mercedes Benz Fashion Week in NYC last week Kristin told Celebuzz that she has had lots of pregnancy cravings — including what she has called a "dairy phase."
"Ice cream, yogurt, cottage cheese, like anything dairy I had to have it and I am out of that now. I have been eating a lot of Twix which I don't typically eat but that is it."
Is she going to find out what she's having?
"I find out [the sex of the baby] at my next appointment. I am dying to know, once I find out though I am probably not going to tell. [laughing]"
---
Related Articles:
{PACIFIC COAST NEWS}
---