'Sex And The City' actress Kristin Davis was all smiles while out toting her daughter Gemma to ballet class in Brentwood, California on Saturday(August 2, 2014).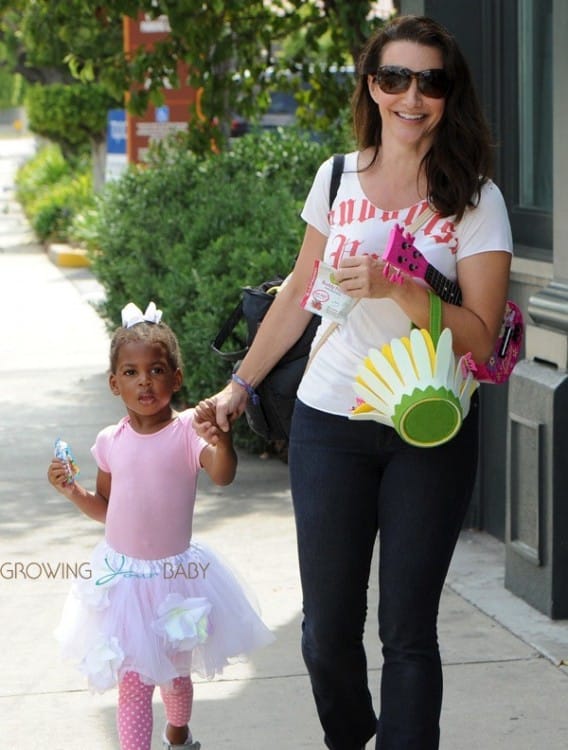 Kristin juggled a backpack, snacks, a flower basket, and a toy guitar as she made her way to her car with her little lady. Gemma was ready to dance in a pink bodysuit, polka dot tights and a flowered tutu.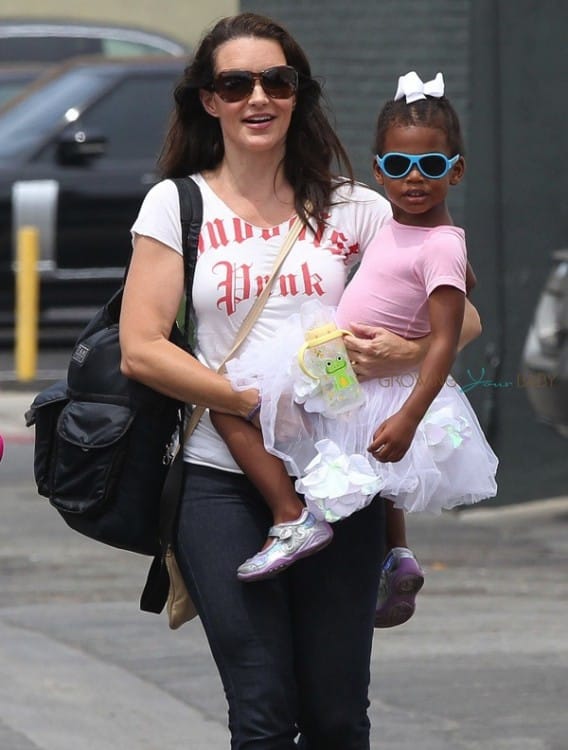 In 2011 Kristen became Gemma's mom through domestic adoption. She recently told Hauteliving.com she loves nothing more than to lounge around the house with her daughter.
"The greatest luxury is being home in the morning when my daughter wakes up and not have to go anywhere," she says. "My ultimate favorite day is not getting out of my pajamas. I have a beautiful home, a beautiful yard and a lot of food. If Gemma and I could just be there, I could probably go a long time without leaving."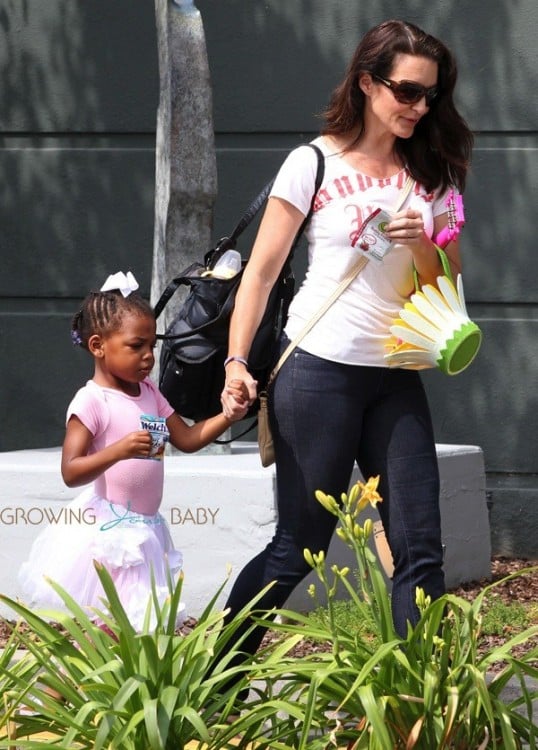 She will have more time to spend with her daughter after it was revealed that CBS won't be renewing her show Bad Teacher. Hopefully that means there will be many more ballet classes for her, which as a parent you can never get enough of!
{FAME/FLYNET}