Our preview of what will be new this year continues with Lalaloopsy. These sweet dolls took the world by storm in 2010 and have been going strong since.
The team at MGA Entertainment has been very busy and they have quite a few new additions to the Lalaloopsy collection.
This Spring look for the first ever Lalaloopsy™ film "Adventures in LalaLoopsy Land: The Search for Pillow." The company also plans to continue to produce more Lalaloopsy™ webisodes designed to encourage a child's imagination and foster creativity.
Arriving in stores will be Lalaloopsy™ Littles™. Explore the magical world of Lalaloopsy ™ and create mischief in Lalaloopsy Land with Lalaloopsy™ Littles™, the adorable younger siblings of your favorite Lalaloopsy™ characters. Meet Sprinkle Spice Cookie™ (Crumb's sister) Bundles Snuggle Stuff™ (Mittens Sister) Squirt Lil' Top™ (Peanut's sister) and Specs Reads-A-Lot™ (Bea's Sister). Price: $16.99.
Lalaloopsy™ Sew Magical Mermaid™ Doll
Sewn from a swimmers bathing suit, Coral Sea Shells™ loves to imagine she's a mermaid. When she does, she changes from her bathing suit into a mermaid tail and her hair changes color under water! Price $29.99.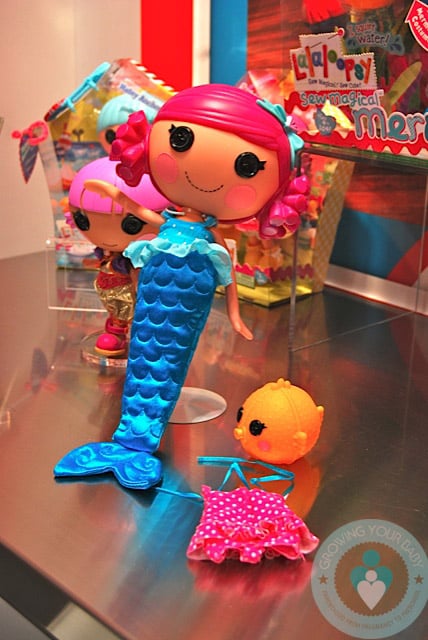 Lalaloopsy™ Soft Dolls – Discover a softer side of Lalaloopsy™. Now your favorite whimsical and magical friends are huggably soft and cute as ever! Keep them by your side at bed time and hold them tight as you drift off to Lalaoopsy Land! Price: $14.99.
There will also be a new miniatures play house: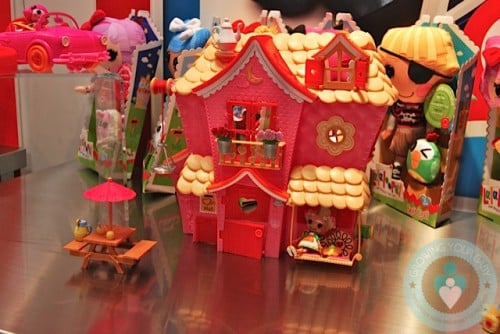 and a cute new miniatures remote control car!
---
Related Articles:
---