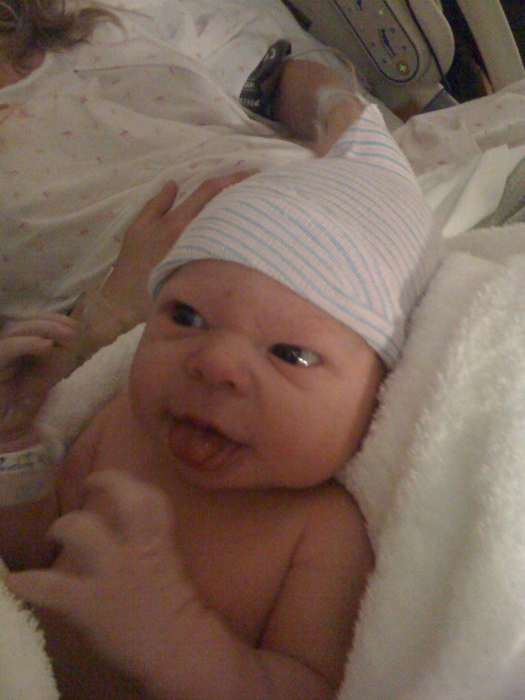 Congratulations to Lance Armstrong and girlfriend Anna Hansen on the safe arrival of their first baby together – a boy!
Max Armstrong arrived last night weighing 7lbs5oz and measuring 20 inches long.
The seven-time Tour de France winner announced on his Twitter page – or, rather, the little guy announced it himself.
"Wassup, world? My name is Max Armstrong and I just arrived. My Mommy is healthy and so am I!" says the post, which includes a first photo of the baby in a cap, sticking his tongue out.
Lance has three children: Luke,9, and twins Isabelle and Grace, 7 with ex-wife Kristen Richard.
In December 2008, he announced that Anna, was pregnant with his fourth child, even though it was believed that he could no longer father children, after the loss of a testicle to cancer. Amazingly, Max was conceived naturally.
---