Congratulations to Lance Armstrong and girlfriend Anna Hansen on the safe arrival of their second baby, his fifth!
Just like he did with his fourth, proud daddy Lance tweeted a pic of baby Olivia Marie Amstrong.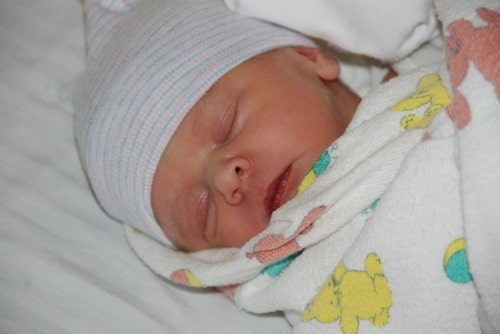 Already a bit of a celeb, Olivia already has her own twitter account @Cincoarmstrong. Started after Lance and Anna announced her pending arrival, Olivia tweeted yesterday that she was "bout ready to get outta here!' and that 'I made it out! What's happening? Sleeping..' this morning.
Olivia will join Lance's 4 other kids, 8-year old twin girls Isabelle and Grace, son Luke and 10-month-old son Max.
Related Articles:
---
[ad]