Located in downtown Montreal, Le Centre Sheraton is a great hotel for families who are looking to visit the city.
Just a six hour drive from our house, we were happy to find parking on site for $25 a day.
A quick trip, we booked a Traditional Guest Room with 2 double beds.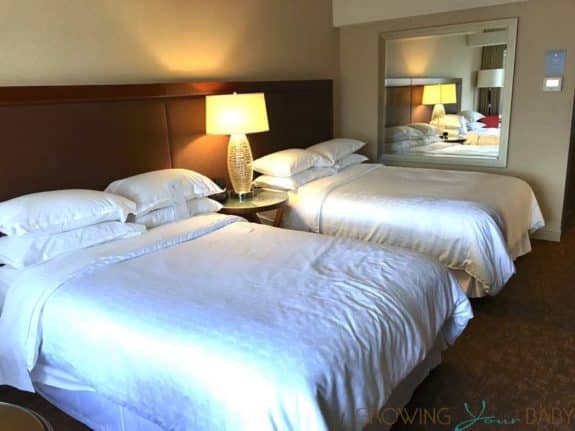 The room also came equipped with a 37-inch flat screen TV, single serve coffee maker and a desk if you need to work.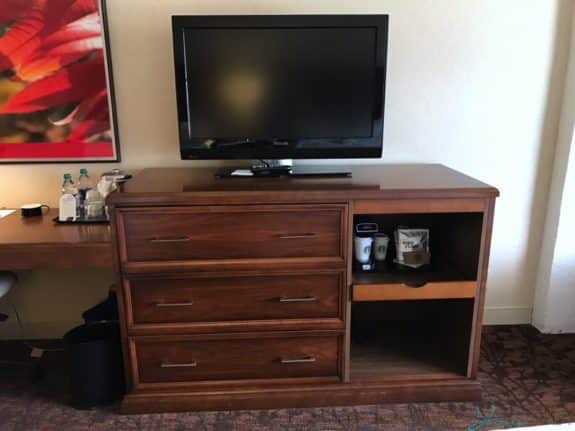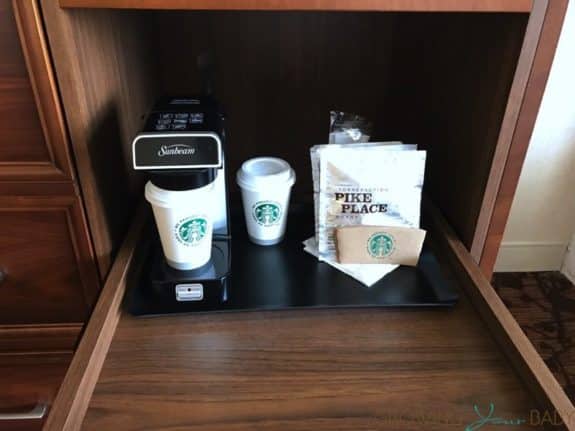 Standard features like an inroom safe, ironing board and iron were stored in the closet to the left of the entrance.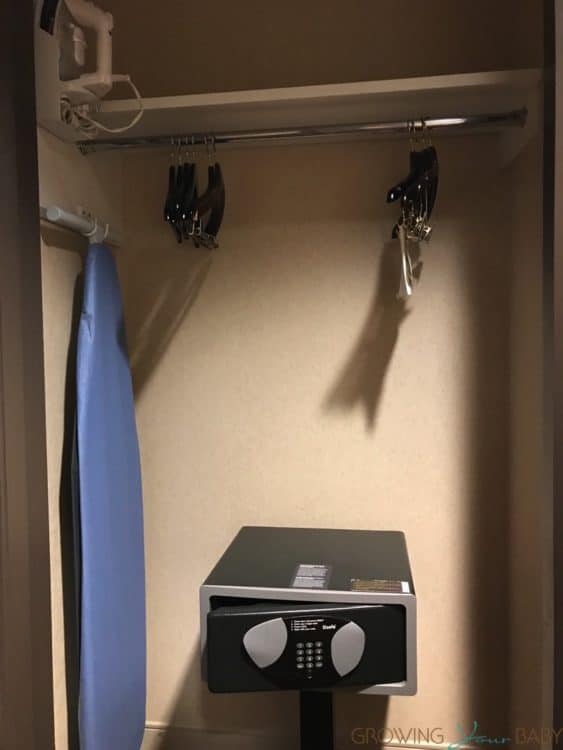 Our family loves Sheraton's Signature Bed and it didn't disappoint after a long day exploring the city.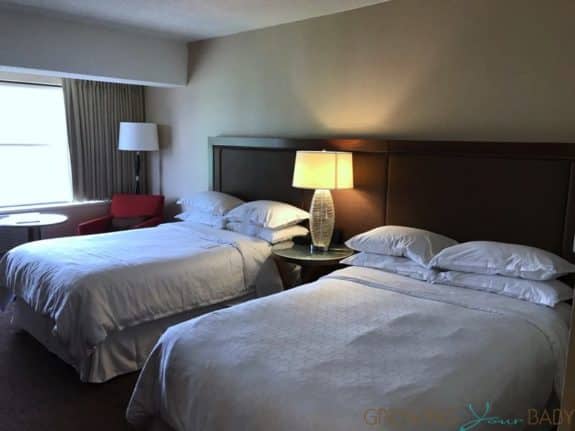 My boys were also very happy there was a pool on site to cool off in after walking back in the heat.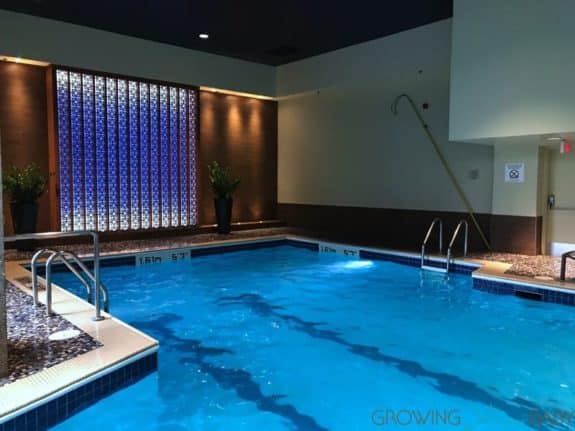 And a hot tub with men's and women's saunas in each of the shower areas.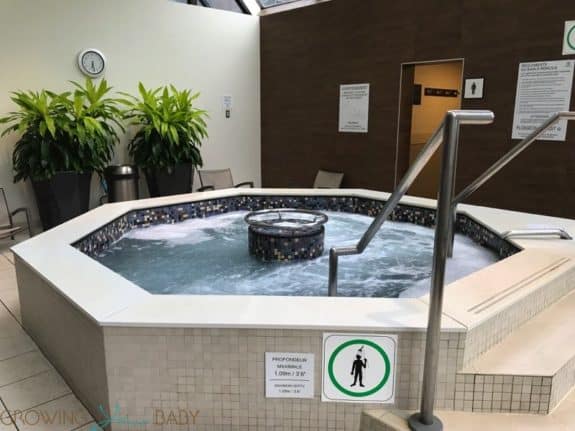 Guests looking to stay fit can also use the adjoining fitness center.
The Sheraton Montreal Hotel is central to many of the downtown areas restaurants and shops. Just one street up there are many great places to eat or pick up a new outfit. The metro station is also just around the corner, which was nice for the day we visited the Biodome.
The hotel offers complimentary bottled water and high speed Internet access for $7(up to 5 devices). I don't love paying for internet, but this isn't the most we've paid at a hotel.
This is the second time this year we've stayed at a Sheraton while travelling and I love their service, good sized rooms and amenities. While many hotels are moving to smaller rooms where everything is minimized, it's nice to stay at a property where you can still walk around the room and have a bit of a sitting area as well.
I highly recommend this hotel is you are planning to visit Montreal.
As an added bonus, families visiting the city can reserve a Family package at the Sheraton Downtown and receive an All-Access Family Pass to visit some of Montréal's most popular attractions!
The All-Access Family Pass gives you free entrance for two children (12 years and under) at the following family entertainment favourites with the purchase of one adult admission.  I used this for quite a few attractions and it was a great savings!
---